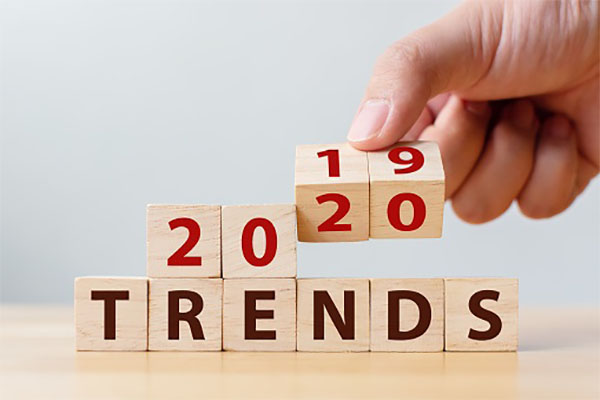 By AI Trends Staff
We invited readers to submit their top predictions for the impact of AI on business in 2020. Here is a selection of responses:
Dawn Fitzgerald is Director of Digital Transformation, Data Center Operations for Schneider Electric. The French multinational corporation is focused on sustainability and efficiency with its software and services offerings to a range of customers, many in the oil and gas, utilities, and manufacturing industries.
Wholistic Adoption on the Horizon
2020 is the year for Holistic Adoption. Holistic Adoption is the realization that it is the people, process, and tools combination that create the massive benefit of the AI Shangri-La.  Adoption comes with experiencing Real Value and those that experience Value when using AI in their work will continue to use it… and this value will spread in the organization. But to realize the value we frequently need to redesign our business processes to be digital and AI ready. And to engage the digital ecosystem the user must be trained, encouraged, and their engagement measured. Simply put, a new AI algorithm or application with new AI-enabled features is not enough.
By way of example, the technician of the Data Center world may have only used a PC to check their email, sum numbers in excel, or log their hours.  If we now ask them do their daily rounds on a tablet and respond to predictive analytics then we must understand that new training is required.  Their progress of adoption must be tracked with continuous improvement on training and use. We must encourage a Digital Cultural which is an evolution not an instantaneous response. We must look for the need to redesign non-digital process; reordering or eliminating entire steps due to the digital efficiencies.
This is Holistic Adoption and it will be a key focus and success factor in 2020.  The AI community will embrace the fact that, when it comes to adoption success, the whole is greater than the sum of its parts.
Per Nyberg is CCO of Stradigi AI, an AI services company based in Montreal. Stradigi offers applied AI from a team of experienced and well-qualified practitioners. The firm offers the Kepler AI platform. Nyberg joined the company in July 2019, after working for many years at Cray, the supercomputer company, where he helped to grow Cray's global AI business.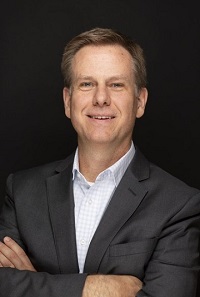 Rise of the AI-Enabled Business Analyst; AI is No Longer for the Precious Few ML Experts and Data Scientists
"Businesses have been working to break through the logjam of AI projects that have been placed on the back-burner in the face of machine learning skills shortages. However, we're seeing the real world reach of AI expand as companies look for ways to foster collaboration, gain economies of scale, and accelerate their AI paths from concept to production with maturing tools. AI is no longer for the small minority of machine learning experts and data scientists. With data at their core, business analysts are also eager for a slice of the pie. With AI and ML tools at their disposal, the skills of business analysts are expanding toward data science to explore insights from more diverse and richer data sets through the use of machine learning.
Technology and automated machine learning techniques will begin shifting the use of data and AI to a greater proportion of a company's business analysts. The demand for these skills are also starting to shape higher-ed curriculums to contend with this new wave of expectations."
A big concern of customers and prospects is that the shortage of machine learning skills is holding up AI projects. Also, many ML implementations continue to be focused on developing the pipelines and proving the applicability of ML with projects and models from scratch. This approach simply doesn't scale in many ways—from efficient reuse of learnings to accelerating the ideation cycle. This is one area where an AI platform really makes sense. The key is for businesses to start scaling their specialists' skills and focus them on the most important tasks. Also, day-to-day AI adoption needs to extend beyond specialized data scientists. Companies can support data scientists, business analysts and other critical roles with intuitive AI platforms that can help take projects from the ideation phase and into production throughout the organization."
John Desmond is Editor of AI Trends. He has worked as a journalist for seven entrepreneurs in the publishing business, including Eliot Weinman, founder of the AI World Conference & Expo and the AI Trends newsletter.
Applied AI and AI DevOps to Rise
As AI gets more real in business, the practicality of rolling out an application that relies on the processing demands and data requirements of an AI application becomes much more real. These are unprecedented platform requirements. They will require investments in hardware and networking. And companies will always need to assess the business benefit, and quantify whether the investment in AI is worth it, or whether the investment is being made the right way. Recent accounts of massive AI models maxing out hardware are a cause for concern. Will the new AI applications be too brittle to be of lasting practical business value? Will the target of the data science be the right one or a misfire?  Or will there be enough hits to make it worth it?
Re-skilling the workforce will also be a major theme. Young and mid-career workers in all fields without question need to become conversant in AI. If they are not taking courses from the likes of Coursera or a university, they need to bootstrap their way to AI competence somehow.  Otherwise, the threat of job loss is real. If you are asleep at the switch, the AI might come and get you. Workers need to take advantage of the opportunity AI provides to further their careers, and not get victimized by it. In whatever role they play in their companies, workers should be trying to assess how AI could be helpful and how they could be involved in putting AI to work. Those that succeed in adding AI competence to their resumes will benefit greatly. The value of experience in business combined with competence in AI is high.