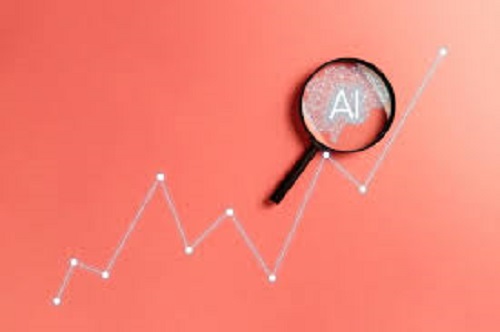 Enterprise adoption and attitudes: Some progress, some FOMO
Some 25% of businesses surveyed have implemented cognitive technologies such as AI or machine learning, either as pilot projects or as long-term strategies; 41% are using Robotic Process Automation (RPA) extensively or across multiple functions, 26% of respondents are using robotics, 22% are using AI; 64% saw growth ahead in robotics, 80% predicted growth in cognitive technologies, and 81% predicted growth in AI (Deloitte 2019 Global Human Capital Trends).
87% of companies are adopting at least one transformative technology (video everywhere, the internet of things (IoT), artificial intelligence (AI), 5G, blockchain and the cloud) in their businesses; only 26% believe appropriate business models are in place to capture full value from these technologies (HIS Markit Digital Orbit).
More than 30% said their companies have allocated $50 million or more to smart automation projects, and more than half have already spent at least $10 million; the initiatives include various combinations of robotic process automation (RPA), artificial intelligence, machine learning, cognitive computing and analytics; highest expenditure levels were for the finance and accounting category, marked by 23% of respondents as receiving investment of slightly more than US$50 million; the technology that organizations are experimenting with or piloting the most is AI (36); 30% of companies are opting not to invest or are unsure of their plans for smart automation (KPMG Easing the Pressure Points).
85% of airlines are planning to use AI for virtual agents and chatbots by 2021; 79% of airports are currently using, or planning to use, AI for predictive analysis to improve their operational efficiencies. (SITA How strong investment in digitization will transform the passenger journey).
Lawyers surveyed think AI will be valuable for tracking billable time (53% of US layers, 49% of UK lawyers), conflicts clearance (43% and 41%), and compliance with client billing documents (34% for both US and UK lawyers) (Intapp survey reveals lawyers' attitudes toward technology).
The portion of auto companies not using or testing AI rose to 39% in 2019 from 26% in 2017 (Capgemini).
"The accelerated growth of RPA is being driven by high levels of efficiency and productivity that can now be achieved from intelligent automation, which combines advanced RPA, artificial intelligence and embedded analytics. The demand for RPA solutions has surged as legacy companies are now competing with 'digital native' companies like Amazon and Uber, in which nearly every part of the business is completely automated"—Mihir Shukla, CEO of Automation Anywhere Inc., an RPA maker that expects to deploy three million software robots at organizations worldwide by 2020, a 200% increase from today (Wall Street Journal).
Consumer adoption and attitudes: Make us trust the machine
64% of US consumers will not buy self-driving cars, 63% will not spend more for self-driving features; two-thirds of survey respondents said self-driving cars should be held to higher government safety standards than traditional vehicles driven by humans (Reuters/Ipsos Americans still don't trust self-driving cars).
Apple researchers tested people against three types of virtual assistant: a chatty system, a non-chatty system, and one which tried to mirror the chattiness of the user. The study found that people tend to prefer chatty assistants to non-chatty ones, and have a significant preference for agents whose chattiness mirrors the chattiness of the human user, as "interacting in this fashion increases feelings of trust" (Import AI #141 and Mirroring to Build Trust in Digital Assistants).
Read the source article in Forbes.