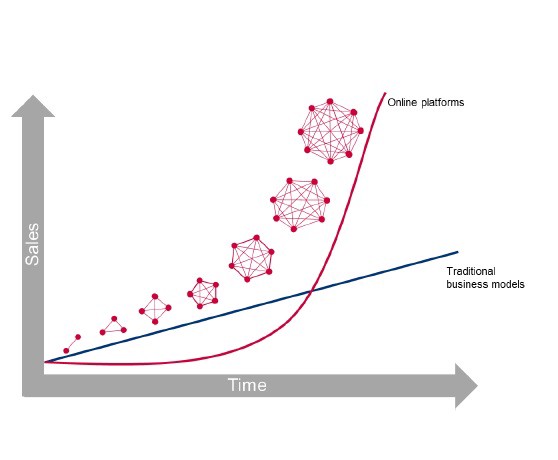 Artificial Intelligence is real and it is here. But successfully putting AI into action isn't exactly a walk in the park — it requires a fundamental rethinking of the business. The pressure is on — 53 percent of executives responding to a recent survey said their industry has "already experienced disruption" due to AI. An example that applies to potential AI-driven disruption in the retail sector is Amazon's Go store in Seattle, which employs AI to operate with no checkout clerks or lines — purchases are tracked as shoppers remove items from the shelves.
Along with signaling disruption, a recent survey of 1,000 business and IT leaders commissioned by Infosys which finds AI — as we know it today — has moved beyond the experimentation stage, and is delivering real benefits. The vast majority of the executives surveyed, 86 percent, say their organizations surveyed have "middle" or "late-stage" AI deployments, and view AI as a major facilitator of future business operations. In addition, 73 percent agreed or strongly agreed that their AI deployments have already transformed the way they do business, and 90 percent of C-level executives reported measurable benefits from AI within their organizations.
Believe it or not, AI is more than just automation. While a majority of organizations in the survey, 66 percent, start off using AI to automate routine or inefficient processes, it becomes a factor in innovation and differentiation as time goes on and experience is gained. For example, 80 percent of IT decision makers at organizations in later stages of AI deployment reported that they are using AI to augment existing solutions, or build new business-critical solutions and services to optimize insights and the consumer experience. The same percentage of C-level executives said their future business strategy "will be informed through opportunities made available with AI technology." Another 42 percent also expect significant impact in research and development in the next five years.
As Mohit Joshi, president of Infosys, puts it in the forward to the report: "So far, the arc of AI leans toward empowerment and giving humans the tools necessary to automate redundant tasks, detect and analyze hidden patterns in data and generally make possible revolutionary insights that will make our lives better."
As mentioned above, AI is already becoming a disruptive force. Two-thirds of executives in the telecom sector say AI is disrupting their industry, along with 63 percent of banking and insurance executives. A majority of retailers, 54%, also are feeling the impact. (Amazon Go, mentioned above, is just one example.) The only industry not feeling the heat from AI is public sector or governmental organizations.
Read the source article in Forbes.