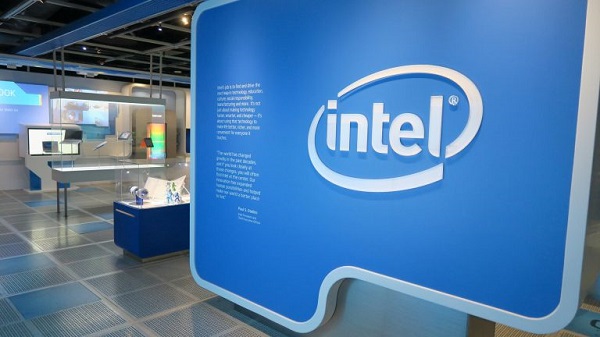 By Alex Davies, Editor of Riot (Rethink IoT)
The Intel restructuring continues, with the venerable but slightly troubled semiconductor slinger now officially trashing its 5G smartphone modem plans, and buying another FPGA firm – Omnitek. Both moves are intended to renew its focus on the data center market, but the modem cancellation is the second embarrassing failure in the mobile world for Intel, and adds to the pile of dead IoT-focused projects too.
The smartphone announcement was part of a triangular series of moves, where Apple and Qualcomm had begun their opening statements in the largest lawsuit between the two parties, before suddenly announcing that they had come to an agreement that involved all litigation being dropped and Apple making an undisclosed one-off payment to Qualcomm. Chronologically, the Intel announcement followed this news, but of course, there would have been many behind-the-scenes shenanigans leading up to this.
For Qualcomm, this looks like a major victory, with Apple coming back into the fold. For Apple, it had to pay up, but it now has a six- year deal for Qualcomm's industry-leading modem designs, which ties in nicely with its desire to provide the 'best' devices on the market. For Intel, well, there's egg on its face, but at least it can re- allocate these resources internally, or even sell off the engineers and associated intellectual property.
But there's a pattern of Intel trying to break out from the data center and PC, its two core markets, to try and gain some new ground if the cores suffered. However, in both tablets and mobile phones, that fell apart spectacularly, first in CPUs and now in modems, and in the low-power IoT processor world, Intel has burned any good- will that developers might have had by killing off its Curie, Joule, Galileo, and Edison platforms, and one wonders how long it will keep selling the Quark (smaller than Atom, get it?) 32-bit micro- controller family. Intel still has an interest in drones and cameras, but it seems to be drawing inwards, to focus on the data center again.
Last week, Riot covered Qualcomm's own incursion onto this coveted patch of Intel's turf, where Qualcomm launched the Cloud AI 100 accelerator. Due in 2020, Intel does have some time to brace for the impact, but it's already fending off Nvidia and Google's TPU, and will soon likely be brawling with AWS too—which decided that it also wanted to get into the silicon world. Intel is petrified of the cloud computing titans turning away from buying buckets of Xeons.
So does Omnitek solve this problem? Certainly not in one fell swoop, at least. The firm based in the UK, and was founded in 1998. It has apparently developed more than 220 FPGA IP cores, and offers the necessary supporting software. It has found an angle in helping customers design customized applications, pow- ered by FPGAs, and also has AI-based inferencing offerings too.
"From data centers to devices, compute-intensive applications like 8K video and artificial intelligence require a multitude of innovative compute engines. FPGA devices play an increasingly critical role, often complementing other processing architectures, and Intel is at the center of this revolution," said Roger Fawcett, CEO of Omnitek. "Omnitek is excited and extremely proud to bring our intellectual property and engineers to join the talented team in Intel's Programmable Solutions Group."
All this aligns nicely with Intel's strategy, as it squares up to chief FPGA rival Xilinx, and tries to position itself against a swathe of ASIC and GPU approaches that are clamoring to power new AI and ML workloads. But this is certainly not to say that Intel is out of the woods yet.
This is a company that dismissed its CEO in a very abrupt manner, forcing him out because a rather old office relationship was aired, apparently extramarital and involving a subordinate and also potentially before Intel had implemented the anti-fraternization policy that was used to oust him. This all occurred prior to Krzanich being appointed CEO. Donning our tin-foil hats, a conspiratorially-minded interpretation was that this would be the first step into extricating Intel from its second smartphone misadventure. The replacement CEO would take one look at Qualcomm's lead, then another look at Intel's own resources, and logically decide to hurl the project into the dumpster.
Putting the tin-foil hat back down, and turning back to provable facts, it seems that many in the CEO job market thought Intel was toxic. When the CFO took over, the firm announced a very public hunt for a permanent CEO appointment, but Intel could not find a better candidate than the CFO. You can read that as Bob Swan being an excellent internal hire, or that the position of CEO of a flailing company was not one coveted by many. Also, does an interim CEO get final say in hiring the new CEO?
With his CFO background, Swan would have seen the writing on the wall for the smartphone modems. In his career, he has been the CFO of Electronic Data Systems, Webvan, TRW, Northrop Grumman Space & Mission Systems, HP Enterprise Services, eBay, and then Intel – appointed in 2016.
See the source article at Rethink Riot.