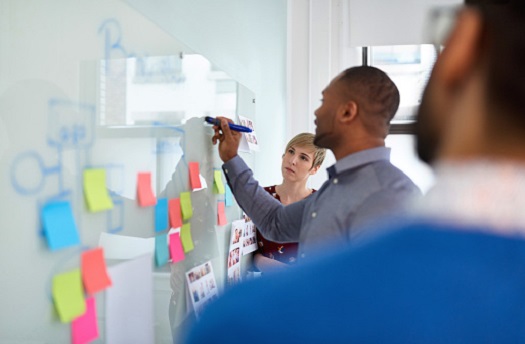 By AI Trends Staff  
AI is helping companies identify new product opportunities by searching through mountains of data quickly to find patterns that can be analyzed for new product and service opportunities; by iterating new product or service concepts through trial and error virtually, simulating consumer response in a fraction of the time and at a lower cost than real-world testing; and by predicting demand for product offerings and adaptations for local markets by analyzing search and purchase patterns in each geography. 
These insights are contained in a recent account in Forbes written by Michelle Greenwald, CEO of Catalyzing Information, described as an "innovation hub."  She has worked in marketing capacities at many companies including Disney, Pepsi, Nestle, J. Walter Thompson and General Foods. She has also taught marketing courses at many colleges including Wharton, Columbia and NYU Stern.   
She has identified examples of how AI is being used in product development.  
British startup IntelligentX has developed a line of beers using AI. They worked with machine learning firm Intelligent Layer and creative agency 10X. A bot asked consumers questions on flavor preferences from different beer prototypes. An algorithm learned from the feedback ways to optimize the product recipes. The AI system was able to gather the data and interpret it in a fraction of the time it would take in traditional product development. The company sold four beers—amber, golden, pale and black—at UBREW, an "open brewery" in London where members brew their own beer, improving the beer continuously in response to feedback.    
In product need research, the AI company Quid in January merged with the social listening firm NetBase, to use AI to spot opportunities in virtually any market. Quid founder Bob Goodson, now president of NetBase Quid, built a database of two million venture and angel-backed startups around the world, with descriptions of each firm's product offerings. For each sector, Quid creates a visual map to show where untapped opportunities might exist.  
"We see a great opportunity to transform the landscape of business intelligence using unstructured data. This merger gives our clients the best possible tools and resources to make them as fully informed as possible while making complex business decisions," stated Goodson in a press release on the announcement of the merger with NetBase. 
Now with its social listening capabilities, NetBase Quid can "hear" what consumers are saying about unmet needs and dissatisfaction with current offerings, to infer what a better product or service might be. Its visual maps showed clusters of startups in the sensors and wearable devices market, indicating that patient and workplace monitoring sensors and wearables are attracting considerable investment. The reports generated in a live session would have taken a traditional consulting team several weeks to produce, Greenwald indicated.  
Consumer Packaged Goods (CPG).R&D and Consumer Testing Acceleration   
Startup Turing Labs, backed by funds including Y Combinator, is using AI to supplement, expedite and reduce the cost of research and development for consumer packaged goods (CPG) industry players who make household products and foods. The AI collapses the time it takes to test new products with consumers from 18 months to six weeks. The software analyzes historical product and survey testing data and uses machine learning to simulate experiments on potential new products in categories such as soap, laundry detergent, shampoo, salad dressing and beverages.    
Iterations are quick and virtual, enabling fast optimization compared to the much slower and more costly testing and iteration with human subjects. With coronavirus-related quarantines in effect, many R&D labs have been closed, creating an opportunity for Turing Labs to replace large laboratories and consumer testing options. The company is said to be working with several large multinational CPG and retail firms.   
Coronavirus Outbreak Accelerated Several Trends Already Well Underway  
The effect of major disruptions such as the coronavirus pandemic on innovation has precedent. The SARS outbreak of 2003 is often credited with giving rise to e-commerce enterprises including Alibaba and JD.com for example, according to an account from Boston Consulting Group's Henderson Institute. 
The effect of COVID-19 on the economy is to greatly accelerate these several major trends that were already well underway: companies building more redundancy into their value chains, rather than concentrating sourcing and production in a few lost-cost locations, consumers purchasing more online, and increasing numbers of people working remotely.  
"We believe that the application of artificial intelligence will be immensely valuable in helping companies adapt to these trends," the authors state. Advanced robots will promote the operation of factories and other facilities 24/7 in more locations. Machine learning and advanced data analytics will help companies detect new consumption patterns and offer more personalization to online consumers.   
"Digital natives may have an initial edge. Other companies will have to act quickly to acquire the skills, capabilities, and ways of working needed to begin the AI journey," the authors state. 
The BCG authors see the global business landscape changing along three dimensions: value chain redundancy, shifting consumption patterns and remote ways of working.   
Under value chain redundancy, where supply chain strategy is adjusted to account for disruptions, some duplication can entail significant additional costs. AI has the potential to help companies to minimize the additional costs and damage to margins, by helping manufacturers operate a larger number of small, efficient facilities near to customers rather than a few massive factories in low-wage nations. 
The researchers provided an example of a leading shoe manufacturer, not identified, that is able to assemble some of its shoes 20 times faster using advanced robots that can recognize, pick up and stack a wide variety of materials.  
Read the source articles in Forbes, from a NetBase Quid press release, and from Boston Consulting Group's Henderson Institute.