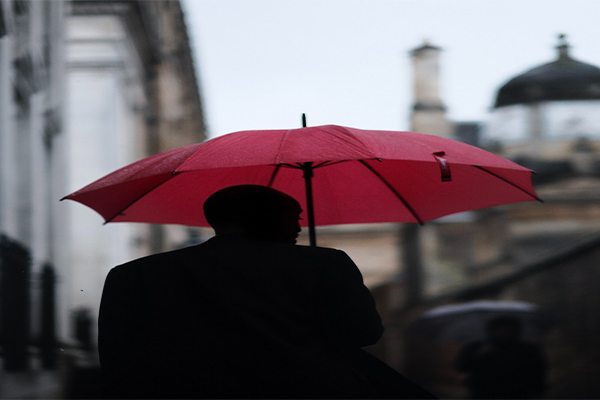 By AI Trends Staff 
The insurance industry is dominated by massive national brands and legacy product lines that have remained largely unchanged for decades. It is a staid industry. This makes the industry ripe for disruption by new technologies and approaches, especially those enabled by AI. 
Venture capitalists see an opportunity and are investing. New York-based Lemonade, started in 2015, has attracted $480 million in funding so far, according to Crunchbase. Lemonade, which started in homeowner and renter's insurance, recently filed to go public. Released financial information shows the company has a way to go to become profitable. 
Auto insurance, which makes up more than 40 percent of the overall business, is likely to shrink as self-driving cars come onto the roads and fulfill their promise of making driving safer, suggested a KPMG report in 2015. The consultants predicted the auto insurance market will shrink 60 percent over the next 25 years.   
Three trends are likely to drive savings for auto insurers, brokers and policyholders, suggests a recent account in emerj.  
Behavioral policy pricing, also known as usage-based insurance (UBI), exploits Internet of Things (IoT) sensors to provide personalized data to pricing platforms, so that safer drivers pay less for auto insurance and people with healthier lifestyles pay less for health insurance. 
Customer Experience and Coverage Personalization, by for example employing chatbots to pull in customers' geographic and social data to personalize interactions. Insurers are likely to allow users to customize coverage for specific items and events, in what is known as on-demand insurance.  
Faster, Customized Claims Settlement, with virtual claims adjusters making it more efficient to settle and play claims, while decreasing the opportunity for fraud.  
For behavioral policy pricing to work, consumers face a tradeoff: the need to give up a degree of personal privacy in exchange for lower premiums. For example, Neos Ventures offers smart home monitoring and emergency assistance IoT along with a home insurance policy. If the customer installs Neos cameras and sensors in their home, to make gas leaks, water damage and home intrusions less likely, they should save on premiums, is the idea. 
Octo Telematics supports this trend in auto insurance by supplying its Next Generation Platform, with telematics data compiled since the company's founding in 2002. The platform currently has six million connected users and more than 267 billion miles of driving data, collected over 473,000 crashes and insurance events.   
Octo recently reached an agreement with the Insurance Corporation of British Columbia to launch a one-year project, Techpilot, for newly licensed drivers. The goal is to validate that telematics can modify driving behavior for the better. The system will detect and score driving behaviors such as speeding, braking and cellphone use.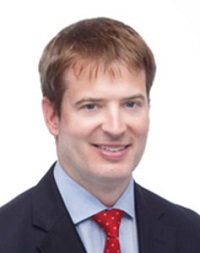 If the idea that consumers can trade IoT data for lower premiums catches on, the market could move quickly. "Once the massive market disruption begins and traditional insurance business models are flipped upside down, we expect significant turmoil," stated Joe Schneider, director of corporate finance for KPMG, in a recent report. 
Established Insurance Players Cautious 
The more established insurance industry of profitable companies is moving cautiously into AI. "The insurance industry has only begun its venture into AI, with many traditional insurers' experimenting with new ways to incorporate it into their day-to-day operations in anticipation of further technological development," stated a recent report on the impact of AI from the National Association of Insurance Commissioners (NAIC) 
Shaped by their experience in other industries, customers are coming to expect on-demand services, the report noted.  
Many insurance carriers are investing in chatbots, which are available 24/7 to answer questions, give basic advice, check billing information and address common queries and transactions. Insurance companies currently using chatbots include Lemonade, Geico, Allstate and Lincoln Financial.   
The report acknowledges the opportunities and challenges of implementing AI in the insurance business. "Traditional insurers could face challenges integrating AI into their existing technology due to issues such as data quality, privacy and infrastructure compatibility," the report states. 
To move things along, the insurance group formed the Innovation and Technology Task Force.  A related working group on AI was then established to study the impact of AI on the insurance business, including issues around consumer protection, privacy, and the state-based insurance regulatory framework. The working group was scheduled to make recommendations to the task force at the NAIC's 2020 summer meeting. 
RPA, Drones In the Mix 
The IoT, machine learning, robotic process automation and drones have opened new avenues to collect real time data, to better predict future events and to speed response times, which will enhance customer experience, suggests Abhijit Patil, Director of Analytics for Wipro, writing recently in BusinessWorld. 
He suggested insurers need to get moving. "Companies need to take a deep dive and embrace digital and AI technologies to survive in today's digital era," he stated. "The insurer willing to embrace the latest technologies and willing to go the extra mile will stand out in the competitive market place and be the winner." 
Read the source articles in emerj, at the National Association of Insurance Commissioners and in BusinessWorld.