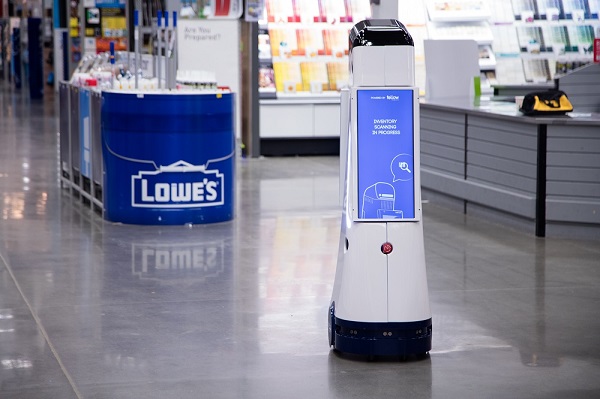 The basic retail experience hasn't changed much over the years: go into a store, look for the right product and make a purchase. Artificial intelligence has the potential to completely transform the traditional retail experience and take it to the next level with personalization, automation and increased efficiency. And it's already happening! Here are 20 of the best examples of AI to improve the retail experience.
1. Lowes Uses Robots To Locate Items
Navigating a hardware store can be difficult, but Lowes created the LoweBot to help customers find their way around the store and get the items they need. LoweBots roam the store and ask customers simple questions to find out what they're looking for. The robots can provide directions and maps to products and share specialty knowledge with customers. LoweBots also monitor inventory so the store knows what items need to be restocked.
2. Walgreens Uses AI To Track Flu Spread
The flu can be uncomfortable, inconvenient and even deadly if not treated properly. With the right information, people can take action to keep their families healthy. Walgreens uses data from the number of anti-viral prescriptions it fills at more than 8,000 locations to track the spread of the flu. The online, interactive map not only helps customers know how bad the flu is in their area, but also helps Walgreens stock more inventory of flu-related products in infected regions. AI is empowering customers and the store.
3. Sephora Makes It Easy to Find Makeup
Step into a Sephora store to find your perfect makeup shade without ever putting anything on your face. Color IQ scans a customer's face and provides personalized recommendations for foundation and concealer shades, while Lip IQ does the same to help find the perfect shade of lipstick. It's a huge help to customers who know the stress (and cost) of finding the perfect shade by trial and error.
4. North Face Helps Customers Find The Perfect Coat
Don't know what coat to buy? North Face can help with that. The company uses IBM Watson's cognitive computing technology to ask questions about where they'll wear the coat and what they'll be doing. Using that information, North Face can make personalized recommendations to help customers find the perfect coat for their activities.
5. Neiman Marcus Uses AI For Visual Search
Luxury department store Neiman Marcus uses AI to make it easier for customers to find items. The Snap. Find. Shop. app allows users to take pictures of items they see while out and about and then searches Neiman Marcus inventory to find the same or a similar item. Instead of using vague search terms to find an item, the photos can usually find a very similar match.
6. Taco Bell Helps Customers Order Tacos On The Go
When you want tacos, there isn't time to wait. Taco Bell was the first restaurant to allow customers to order food directly through AI. The Tacobot works with Slack and makes it easy for customers to text or say their order. The bot even allows for customized and large group orders. In true Taco Bell form, the bot responds with quippy remarks after each order.
Read the source article in Forbes.