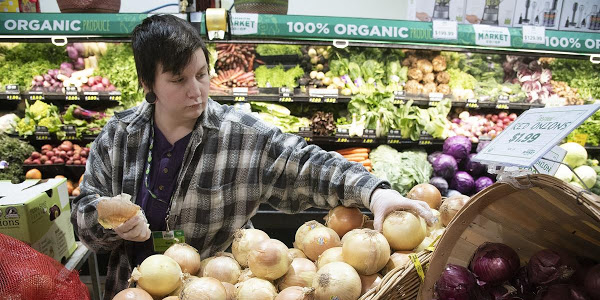 Ocado Technology began life as a software company, developing the technology to enable online grocery retail, growing to become the largest online-only grocery retailer in the world. As Ocado Chief Technology Officer Paul Clarke notes, the company has become a hardware company, as well, for example developing robots that pick the groceries for customers. By rethinking the customer journey, the use of technology, including artificial intelligence to help with anticipatory or predictive ordering, Ocado has been able to raise profit levels in a legendarily low margin industry. The company has been able to use some of those profits to invest substantially in research and development.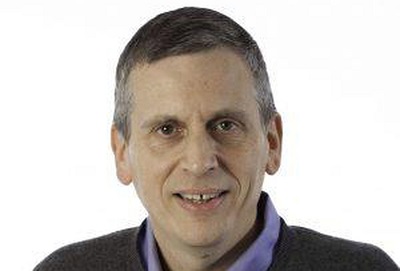 Ocado began life competing with traditional grocery business. In many cases, those businesses realize that Ocado's lead is so substantial from a technology perspective that they seek partnerships with Ocado to leverage their technology. Clarke describes the company's fascinating innovation journey herein. As he describes the details of his company, it feels a bit like witnessing the future of grocery retail today.
Q. You are the Chief Technology Officer of Ocado Technology. Could you give an overview of the organization?
Paul Clarke: Ocado is the world's largest online-only grocery retailer. We operate in the U.K, and we have been in business for over 18 years. While we have seen many changes over the years, our vision, which is to use a large amount of technology and automation to conduct online grocery with scale, sustainably, and profitably, has not changed. Because of the margins and the value of items in grocery, in our view, the only way to be the major player that we are is through technology.
At Ocado, we have a substantially different set of business models than other companies. We use massive automated warehouses, and we build all the technology that powers our end-to-end e-commerce, fulfillment, and logistics platforms ourselves. We are now in the business of making that technology available to large brick and mortar grocery retailers worldwide. There is a clear need here as these stores want to do what we do, but they do not want to build the technology themselves, let alone take 18 years to perfect it.
Q. Could you discuss how your approach to technology has evolved?
Clarke: In the early days, we tried buying and combining a plethora of solutions off the shelf. While this approach worked, we quickly realized that it did not scale. Because of this, we concluded that the only way we were going to do this was to build it ourselves. Moreover, we decided to take this route because online grocery differs significantly from other segments of retail. Online grocery creates numerous situations that you have to contend with, such as the temperature of the product, the short shelf-life of products, the fact that one product might crush another, and the item price being lower. Because there was no template for doing this, we had to design the model before building the technology. While we initially started with software, we have recently moved into the hardware business. We created the robots that whiz around our newest warehouses, and we own and manufacture the intellectual property (IP) that is running in our facilities.
Q. Developing this technology requires a skilled team, which is one of the limiting factors for organizations that want to take the same innovative approach. What methods have you used to recruit a great team, and what skills do you look for to enable all of this?
Clarke: For the size of our business, we have a disproportionately large engineering team. Although we are a retail and technology business, it is the blend of the two that have gotten us to where we are today. We drive a significant amount of the innovation requirements from our retail businesses, we build the technology, and we then put it back into our own businesses. This approach has kept us honest while helping drive the entire innovation machine. That said, it was critical that we grew our large engineering team, which currently consists of approximately 1,400 engineers on the software side and two thousand on the hardware side. These numbers are constantly growing, and finding the necessary talent is far from an easy task. Because of this, we have several development centers to hunt talent in mainland Europe as well as one in the United Kingdom. As we constantly hunt for new talent, we look for it in unusual places, and we factor in how individuals fit with our innovation machine.
While much of it is about the people, it is also about the culture, mindset, and the methodology that you have around innovation. Our ability to constantly evolve our innovation machine is one of the most crucial and differentiating aspects of our business. Evolving this machine entails looking at how the company matures, finding innovative ways to create new products, and thinking of new strategies to exploit the intellectual property that we have developed. The process of talent management and leadership is an extremely nonlinear one. Instead of being a science, it is an art form, so you must be prepared to act in ways that make no sense beforehand. As a disruptor, you have to tolerate the uncertainty and trust your intuition that these approaches will lead to something exciting. Once you have done this enough times and proved to yourself that this mindset works, you will have the confidence to continue.
Read the source article in Forbes.