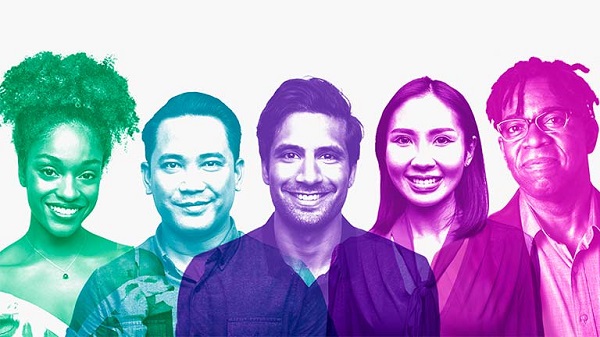 AI and related emerging technologies are here to stay, from civilian agency uses like at the National Science Foundation (NSF) and the Department of Veterans Affairs to military applications like at the U.S. Naval Research Laboratory and across the Defense Department.
Federal CIO Suzette Kent highlighted the transformative nature of AI across the board from national security to agriculture, medicine and transportation as the reason why the federal government is making its current AI push.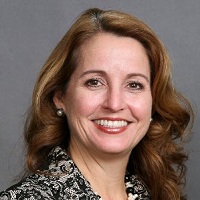 "The transformative capabilities we're talking about now help us solve some of our most complex problems faster and in ways that we couldn't even imagine many years ago," Kent said at the AFCEA Washington, D.C. Artificial Intelligence and Machine Learning Tech Summit March 27.
Dr. Lynne Parker, assistant director for artificial intelligence at the White House Office of Science and Technology Policy, also emphasized the current administration's focus on AI and the resources being made available to enhance the country's AI capabilities.
"At the federal level … we're doing our part to try to help move the nation along together," Parker said. "This administration is committed to our continued leadership in AI, ensuring that AI benefits the American people and it reflects our American values." Parker also said that AI has been something that the country will need to grapple with, signifying an awareness of the benefits and drawbacks that may arise.
Parker highlighted the February 2019 Executive Order on Maintaining American Leadership in Artificial Intelligence as a guide for how the federal government can accelerate its AI leadership, using AI.gov, which launched in mid-March, as an example of how the government is beginning to implement AI across agencies. AI.gov is a portal to all of the AI activities happening in federal agencies. The website's overview begins with the imposing statement: "The age of artificial intelligence (AI) has arrived."
AI.gov breaks down the multitude of AI-related categories and real-world examples into five sections starting with the AI executive order and including "AI for American Innovation," "AI for American Industry," "AI for the American Worker" and "AI with American Values," each with various subcategories and links to important documents like the October 2016 National Artificial Intelligence Research and Development Strategic Plan, the aforementioned GAO AI report and the National Science and Technology Council (NSTC) Select Committee on AI's charter, among others.
With all of the AI interest and investments across the federal government, opening up channels of communication to allow for sharing best practices, successes and failures will be necessary to effectively leverage AI's benefits. "Regardless of how much we invest in AI R&D, we need to make sure that we're coordinating across the federal government," Parker said.
Within the military, too, AI technologies have tremendous potential to increase lethality and effectiveness to continue providing the U.S. military with acceptable overmatch. Robert Work, former deputy secretary of defense and currently senior counselor for defense and distinguished senior fellow for defense and national security at the Center for a New American Security (CNAS), discussed the future of the U.S. approach to implementing AI in the military at the AFCEA Washington, D.C. Artificial Intelligence and Machine Learning Tech Summit. Work, who also was recently appointed co-chair of the National Security Commission for Artificial Intelligence, spoke of a new kind of AI-enabled warfare that sounds like something out of a science fiction movie: algorithmic warfare.
"If we're going to succeed against a competitor like China that is all-in in this competition … we're going to have to grasp the inevitability of AI and adapt our own innovation culture and behavior so that AI has a chance to take hold," Work said. "We don't need to plan big plays; we need a lot of plays going on simultaneously."
So far, AI seems to represent the solutions to complicated real problems for things like maximizing agricultural output, automating the driving experience for safer and faster transportation and augmenting warfighters to increase lethality, yet it also comes with a series of challenges for things like built-in bias, workforce displacement and ever-present cybersecurity issues. If AI were a medication, it would have a long list of side effects.
Nevertheless, it's clear from the quotes above that leaders across and around government are preparing for a world in which AI becomes the new normal. In fact, it might already be in everyday life.
AI and Accountability
In the summer of 2017, the U.S. Comptroller General assembled a forum on artificial intelligence to examine the implications of AI. That report formed the basis of a Government Accountability Office (GAO) report to the House Committee on Science, Space, and Technology in March 2018 titled, "Artificial Intelligence: Emerging Opportunities, Challenges, and Implications."
In March 2019, GAO published another report about the effects of advanced technologies like AI on the workforce, recommending that the Department of Labor implements methods to improve tracking how emerging technologies are affecting the workforce.
Both GAO reports signify an increasing awareness of AI within the federal government, awareness of both the benefits and potential drawbacks. The first GAO report focused specifically on four topic areas, including cybersecurity, automated vehicles, criminal justice and financial services, with the potential to greatly impact everyday life, while the second honed in on the challenges of implementing AI in the workforce, including the thorny issue of workforce displacement.
Read the source article at governmentCIO.