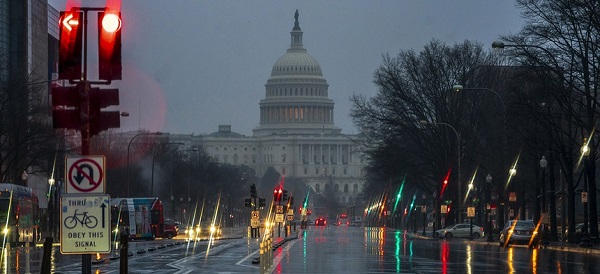 Senate legislation to boost the government's use of artificial intelligence is returning with bipartisan sponsorship and a long list of industry supporters.
The Artificial Intelligence in Government Act's four proponents from the previous Congress — Brian Schatz, D-Hawaii, Cory Gardner, R-Colo., Rob Portman, R-Ohio, and Kamala Harris, D-Calif. — have announced that they plan to reintroduce it. The legislation was first introduced by the same group in September 2018 but stalled as the previous Congress came to a close.
The bill, broadly, aims to "improve the use of AI across the federal government by providing access to technical expertise and streamlining hiring within the agencies." It would create a Center of Excellence for AI within the General Services Administration; establish a government advisory board on AI; direct the Office of Personnel Management to identify the skills necessary for employee competence in AI; and prompt agencies to "create governance plans to advance innovative uses and reduce barriers to AI for the benefit of the public," according to a news release.
"We can't continue to lead the world in AI technology if our own government isn't making the most of it," Schatz said in a statement. "Our bill will give the federal government the resources it needs to hire experts, do research, and work across federal agencies to use AI technologies in smart and effective ways."
The bill boasts support from a healthy list of outside companies, industry groups and think tanks, including the Center for Democracy and Technology, the Internet Association, Facebook and others.
AI, and specifically American leadership in AI, continues to be very popular with the current administration. In March the White House launched AI.gov, a new landing page for all the federal government's efforts around artificial intelligence.
Read the source article at fedscoop.