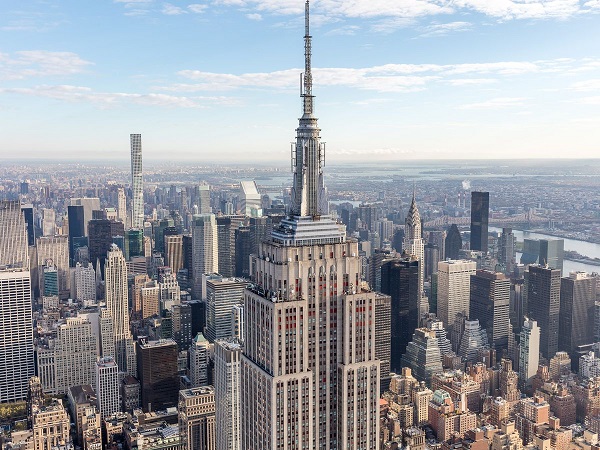 The New York City Department of Social Services (DSS) has a staff of around 18,000 and offers public assistance and employment services to over three million citizens. In one of their initiatives, called the Supplemental Nutrition Assistance Program (SNAP), employees of the government agency needed to process around 70,000 SNAP applications per month.
Citizens wishing to avail the DSS services were largely walking into the government's brick and mortar service centers to submit their SNAP applications. With such a large number of applications and limited manual resources, DSS decided to digitize and automate the process by offering a self-service online portal called the ACCESS HRA (AHRA).
The ultimate goal of the project was to improve the online experience for website visitors and reduce the number of people entering their brick and mortar service centers. The AHRA portal purportedly allows users inquiring about disability benefits, income support, food assistance, and health insurance to view their case status, account balances, and e-notices.
IBM and DSS engaged in a private-public partnership to develop the portal. The IBM Watson Health Government team was tasked with finding a scalable solution to maximize outreach to the customer base. IBM was allowed to access data from PC banks at 15 of DSS' physical service centers. This allowed IBM to access user feedback that illuminated trends in what people wished to see from the program.
The partnership established a multidisciplinary team with a mix of public and private sector business and tech experts. The team worked out of the DSS design studio, where elements of the self-service portal were developed jointly.
According to Lauren Aaronson, Assistant Deputy Commissioner for the Office of Business Process Innovation at DSS, after the project with IBM, over 75% of SNAP applications were submitted online, and foot traffic in the physical service centers was reduced by 30%.
The NYC DSS was not explicit in how they leveraged IBM Watson's machine learning capabilities, but Watson is predicated on AI. As a result, we may be able to infer the product's use. Watson may have allowed the DSS to set up a digital portal with search capabilities built on natural language processing. We detail a use case for this capability in banking in our report on natural language processing in banking.
Additionally, IBM Watson may have allowed NYC DSS to digitize their paper documents using machine vision. In doing so, the DSS would theoretically be able to search their document scans for various keywords related to casework as if they were more structured documents that had been entered digitally to begin with.
Read the source article at emerj.com.