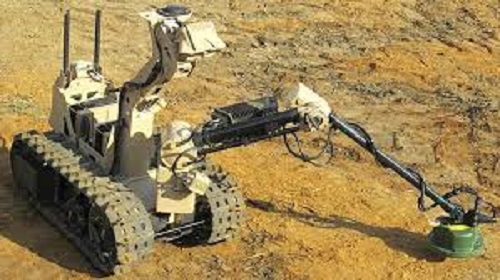 As artificial intelligence looms closer and closer to inevitable integration into nearly every aspect of national security, the U.S. Department of Defense tasked the Defense Innovation Board with drafting a set of guiding principles for the ethical use of AI in such cases.
The Defense Innovation Board (DIB) is an organization set up in 2016 to bring the technological innovation and best practice of Silicon Valley to the U.S. Military.
The DIB's subcommittee on science and technology recently hosted a public listening session at Carnegie Mellon University focused on "The Ethical and Responsible Use of Artificial Intelligence for the Department of Defense."
It's one of three DIB listening sessions scheduled for across the U.S. to collect public thoughts and concerns. Using the ideas collected, the DIB will put together its guidelines in the coming months and announce a full recommendation for the DoD later this year.
Participants of the listening session included Michael McQuade, vice president for research at CMU; Milo Medin, vice president of wireless services at Google; Missy Cummings, director of Humans and Autonomy Lab at Duke University; and Richard Murray, professor of control and dynamical systems and bioengineering at Caltech.
McQuade introduced the session saying that AI is more than a technology, but rather a social element that requires both obligations and responsibilities. In a press conference following the public session, Murray said the U.S. would be remiss if it did not recognize its responsibility to declare a moral and ethical stance to the use of AI.
Medin added that the work done by the DIB will only be the first step. The rapidly changing nature of technology will require the policy to continue to iterate going forward.
"In this day and age, and with a technology as broadly implicative as AI, it is absolutely necessary to encourage broad public dialogue on the topic," said McQuade.