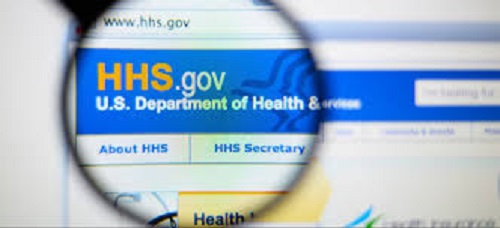 By AI Trends Staff
The Health and Human Services Department awarded 57 spots on its Intelligent Automation/Artificial Intelligence, or IAAI, contract, a $49 million vehicle.
The department awarded spots to 28 small business and 29 large vendors, according to data obtained by Nextgov.
General Dynamics IT is providing artificial intelligence, intelligent automation, blockchain, machine learning, natural language processing and robotic process automation, the company said in a news release on May 30. HHS hopes the partnership will help to improve its performance of key functions, such as fraud prediction and identifying irregularities in HHS's systems.
"We are excited to join HHS in their journey to a more efficient future," said Kamal Narang, vice president and head of General Dynamics Information Technology's health sector, quoted in fedscoop.  "GDIT will utilize our expertise in AI, blockchain and other next-generation technologies to help transform HHS' business processes and enhance their mission delivery."
A number of other D.C.-based contractors were also included in the award, including Leidos Holdings, and Booz Allen Hamilton, according to an account in the Washington Business Journal.
The awarded contract is a five-year indefinite delivery/indefinite quantity contract designed to provide the department's Program Support Center (PSC) with a range of next-generation technologies to pilot, test and implement across a range of shared services functions to help drive more efficiency.
The contract proposal was put out by the PSC, which offers services to 24 government agencies on a competitive fee-for-service basis. The award announced on May 30 allows PSC to compete for orders with more than 50 other companies to provide solutions including AI, robotic process automation, blockchain and machine learning.
Other awardees in the contract include Accenture Federal Services, Parsons Government Services, Northrop Grumman Corp., Unisys Corp. and CGI Federal. It also included tech consulting firms such as Octo Consulting Group Guidehouse and Deloitte.
"PSC believes that IAAI solutions will be doing everything from reducing backlog and cutting costs to performing functions; such as predicting fraudulent transactions and identifying critical suspects via facial recognition, which are considered difficult for an individual to complete on their own," officials said in the contract's statement of work.
"HHS is among the largest data producers in the world. The department's healthcare and financial data alone exceed petabytes per year," Dave Vennergrund, senior director of data and analytics for GDIT, one of the awardees, told Nextgov. "This data is rich in value and provides the fuel for machine learning models."
See the source articles in fedscoop, the Washington Business Journal, and nextgov.