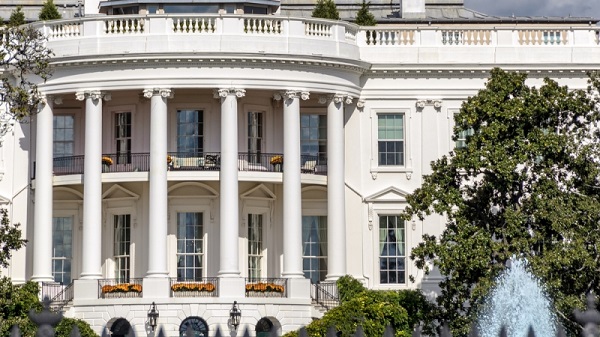 By AI Trends Staff
The White House Office of Science and Technology Policy on June 21 released the National Artificial Intelligence Research and Development Strategic Plan: 2019 Update. The updated R&D Plan defines the eight key priority areas for Federal investments in AI R&D. The 2016 R&D Plan laid a critical foundation for U.S. R&D priorities in artificial intelligence, and this latest version refreshes those priorities for the fast-changing AI landscape.  Agencies will use this Plan to guide their R&D activities in AI, consistent with their agencies' missions.
"The first pillar of our national AI strategy, the American AI Initiative, is the prioritization of AI research and development. Today, we will ensure America's continued leadership in cutting-edge AI R&D by releasing the 2019 update to the National AI R&D Strategic Plan," said Michael Kratsios, Deputy Assistant to the President for Technology Policy, in a press release. "This coordinated Federal strategy for AI R&D will encourage advances in AI that will grow our economy, increase our national security, and improve the quality of life.  With the addition of public-private partnerships as a key area for Federal R&D investment, our update underscores the Administration's commitment to leverage the full strength of America's innovation ecosystem."
The following eight strategic priorities are identified in the 2019 update:
Strategy 1: Make long-term investments in AI research.
Strategy 2: Develop effective methods for human-AI collaboration. 
Strategy 3: Understand and address the ethical, legal, and societal implications of AI. 
Strategy 4: Ensure the safety and security of AI systems. 
Strategy 5: Develop shared public datasets and environments for AI training and testing. 
Strategy 6: Measure and evaluate AI technologies through standards and benchmarks. 
Strategy 7: Better understand the national AI R&D workforce needs. 
Strategy 8: Expand public-private partnerships to accelerate advances in AI.
The original strategic plan was issued by the Obama administration in 2016, with President Trump calling for an update through a February 2019 executive order, reported Nextgov.  The administration asked for public comment last year, and heard from 58 stakeholders.
"The common theme we saw in the responses included increased interest in the translational applications of AI technology, the importance of developing trustworthy AI systems, workforce considerations and, of course, public-private partnerships for furthering AI R&D," said Lynne Parker, assistant director for AI in the White House Office of Science and Technology Policy.
Parker cited ongoing examples already in play in government, including the Defense Innovation Unit, Health and Human Services Department's Health Tech Sprint Initiative and the National Science Foundation's recent partnership with Amazon promoting fairness in AI development.
Going forward, Parker said the strategy will push for agencies and the private sector—including industry, non-profit and academia—to share resources, including research data, facilities and access to education.
In an account in fedscoop, Rep. Will Hurd, R-Texas, praised the release of the updated R&D Strategic Plan. "The United States is in a race to master the transformational technology of our time: artificial intelligence," he said in an emailed statement. "Research and development funding by the federal government to augment existing efforts by the private sector is essential to ensure continued American leadership in AI and other critical emerging technologies."
See the Strategic Plan Update and  AI.gov for more Administration activities on AI; read the source articles at Nextgov and at fedscoop.