By Scott Lundstrom, Analyst, Supply Chain Futures 
Over the last several months, the supply chain planning community has been faced with the question of how to deal with increased uncertainty as we enter the fall. While we are adjusting to COVID-19, we are not overcoming it. Pandemic forces will continue to impact our business as we enter the fall and move into winter. Widespread vaccine availability is still 9 to 12 months away for most people. Environmental and climate disruption challenges continue unabated. Political instability and challenges still dominate the front page.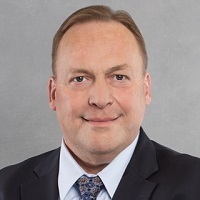 Our relatively stable world of global supply chains has been upended in ways we could never imagine. What is a supply chain executive to do? While it might sound obvious at this point, COVID has impressed upon us all the need for digital transformation to drive resiliency and agility into our operations. First and foremost, we need to adopt an outside-in view of the supply chain. Viewing the supply chain as a demand-driven business network is essential to avoid execution failures, excess inventories, and the inevitable bullwhip effects of the chaotic business environment. AI and advanced supply chain and data analytics can help, but only if we have the data and processes required to make use of intelligence in creating agility and resiliency. 
Changes in philosophy and strategy – from efficiency to resiliency. This really has little to do with technology. Change management among senior leaders can be incredibly challenging but is an absolute necessity. Adopting a focus on outside-in thinking and customer experience can be difficult after many years of internal process optimization to reduce costs and minimize inventory. Analytics can play a role in gaining a better understanding of where we are experiencing difficulties, and disappointing customers 
Changes in sourcing agreements to improve supply stability and demand forecasting – Supply chain is a team sport. It is only by working with our partner suppliers that we can improve resiliency. Moves toward more flexible agreements that allow a range of order actions across multiple categories based on demand and availability will help make supply chains less brittle and restrictive. Partner data about tier 2 and tier 3 suppliers can help us improve our planning models to incorporate uncertainty in geopolitical, climate, logistic, and pandemic dimensions. Utilizing better, more detailed data about suppliers may be one of the most important changes we can make in improving the resilience of our planning optimization models. This is also essential data if we hope to utilize machine learning and auto ML in our planning models.  
Changes in logistics planning embracing flexibility and local supply – One of the biggest changes we will see in supply chains this fall is a desire to move toward more local sources of supply. Geographical complexities driven by lockdowns, limited global shipping capacity, and geopolitical instability are causing the pendulum to swing back toward more local sources of supply. 
Changes in supply and demand data requirements and digital twins – Real improvements in supply chain performance require more real time data. Real time data from customers, suppliers, distributors and logistic suppliers needs to be integrated to provide a real time view of the end-to-end process of meeting customer needs. Increasingly, supply chain software providers are turning to digital twin and digital thread data models to help provide this visibility. Advanced analytics and machine learning algorithms are ideally suited to identify and resolve issues when provided with this type of operating framework. Preparing for uncertainty and creating resilience should be a focus of every supply chain organization as we move into the next wave of pandemic uncertainty. Prepared organizations will experience much higher levels of customer satisfaction, and will experience better business outcomes and performance. 
Scott Lundstrom is an analyst focused on the intersection of AI, IoT and Supply Chains. See his blog at Supply Chain Futures.