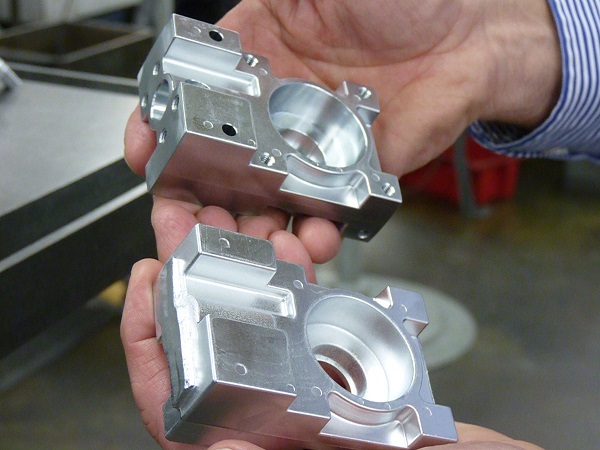 LillyWorks has announced the addition of predictive analytics to its Protected Flow Manufacturing software.
Protected Flow Manufacturing provides the user with an execution plan – what to run and when to run it – based on the mix of products and resources required to make them to provide the best timing of output to minimize delays.
The Predictor, the predictive analytics tool of Protected Flow Manufacturing that incorporates AI techniques, takes work order and production requirement information and combines it with the capacity and capabilities information to predict how the shop floor will look in the future.
An early user is Graphicast Inc. of Jaffrey, NH. "We've spent 40 years innovating the metal casting process through the combination of Zinc-Aluminum(ZA-12) Alloy, our proprietary low-turbulence, auto-fill casting process, and permanent graphite molds ideal for production volumes ranging from 100 to 20,000 parts," said Val Zanchuk, President of Graphicast.
If for example, the Predictor sees that a shipment to a customer depending on critical parts will be late three weeks out, an adjustment can be made to meet the schedule requirements. Or, for a customer request to expedite an order, the Predictor is used to see the impact of that expedite on the entire operation. A decision can be made on whether the factory can absorb the impact, or a change needs to be made in the completion date.
"Being able to accurately predict shop floor activity three weeks — or three months– from now is a benefit of artificial intelligence, and it helps us respond to customers and be able to deliver on our promises," Zanchuk said.
Mark Lilly, the CEO of LillyWorks and the son of the founder, said in an interview with AI Trends, "We focus on prioritization on the shop floor primarily. We have built a framework that dynamically estimates time for the work setup and run times. With that, we are always able to see which work order is in danger of being late."
Most American manufacturing is custom or made to order, so the ability to adjust schedules is critical.
The Predictor runs a simulation based o n the priority of the manufacturer. "It shows where the bottlenecks are going to be, and it shows for each work order what operations remain to be finished," Lilly said.
Next, the Predictor taps into Amazon's machine learning service to determine the chances of a job being late. It takes into account past performance and other relevant variables. "It might see something the Predictor misses," Lilly said.
The company is also researching the use of "gamification" techniques to motivate uses to engage more with the software to achieve business objectives. Lilly is working with gamification software supplier Funifier on this work, Lilly said. "We want people to select the top priority, the first job in danger of being late, and use gamification techniques to help view the impact of alternative schedule adjustments, to model different responses."
For more information, go to LillyWorks.