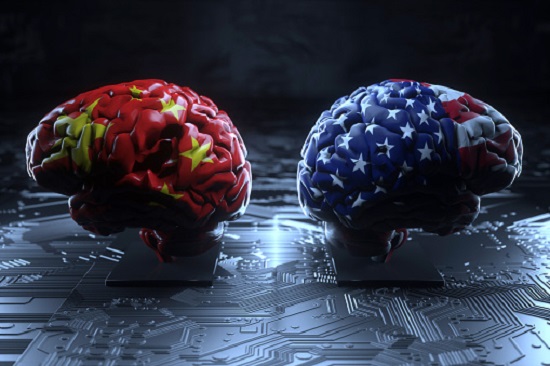 By John P. Desmond, AI Trends Editor  
Some 30 nationals have created national AI strategies. To date, the US is ahead in AI, but China is challenging its lead, according to a report entitled, "Who is Winning the AI Race: China, EU, or the United States," recently issued by the Center for Data Innovation. 
The report's authors, Daniel Castro and Michael McLaughlin, updated a report issued in 2019. In the introduction, the authors state that in the AI rankings, "It is likely that the EU will remain behind both the United States and China, and that China will eventually close the gap with the United States." 
To conduct their assessment, the researchers used 30 metrics across categories of talent, research, development, hardware, adoption, and data. They found the US leads in talent, research, development, and hardware, while China leads in adoption and data. Out of 100 available points, the researchers scored the US at 44.2, China with 32.3 and the European Union with 23.5.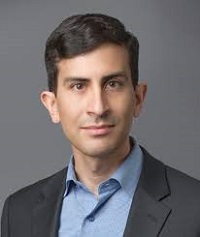 "Crucially, China has made incremental progress—reducing the gap or extending its lead over the United States in more than half of the updated metrics," the authors state.   
The US retains advantages in the size of the AI workforce, followed by the EU and then China. The US also enjoys a sizable lead in venture capital and private equity funding, with an unmatched number of AI startups, receiving $8 billion more than Chinese companies in 2019.  
China has taken the lead in supercomputer access, with twice as many supercomputers ranked in the top 500 for performance as in the US, the researchers stated. The US led this category in 2017.  
US immigration policy may be suppressing the number of AI startups, the authors suggest. "For example, the United States lacks a visa that makes it easy for AI entrepreneurs to immigrate to the nation," they stated.  
US Startup Craft Among "A New Breed" Leveraging AI  
The researchers included a look at Craft, a startup now based in San Francisco they said represents "a new breed of data start-ups that focuses less on producing incremental improvements in machine learning algorithms and more on developing dynamic databases connected to novel data sources."   
The company gathers and validates over 300 data points on selected firms, including traditional financial and operational indicators, and metrics on human capital, social media sentiment, digital footprint, business ownership, diversity, compliance, cybersecurity, and environmental, social, and corporate governance.  
Companies can use the information to develop new business opportunities, for example. Founder and CEO Ilya Levtov said, "Since they have access to clean, organized, and validated data on millions of companies, along with ML-assisted analytics tools that are easy to integrate with their enterprise systems, data scientists have more time to innovate."  
Craft initially launched in London, but moved to the US for better access to venture capital. The company recently closed an $10M round of funding. Its website includes a case history on a Big Four consultancy—either Deloitte, E&Y, KPMG or PricewaterhouseCoopers, it does not say which—that is using Craft's product to create a targeted data analytics tool for a segment of its clients, focusing on smart manufacturing. So far, 15 German manufacturing companies are experimenting with the tool; it is popular. 
Harvard Researcher Saw Gap With China Closing Two Years Ago  
The US-China competition in AI was seen as getting closer in research from political scientist Graham Allison of Harvard's Kennedy School, in an account published in National Interest two years ago.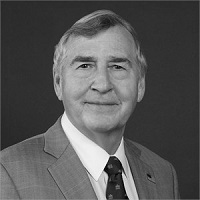 "China's advantages in size, data collection, and national determination have allowed it over the past decade to close the gap with American leaders of this industry. It is currently on a trajectory to overtake the United States in the decade ahead," he stated.   
China experienced a "Sputnik moment" in the AI race in 2016, when Google's DeepMind unit produced a machine that defeated world champion Lee Sedol in Go, the world's most complex board game. "Most Chinese remained confident that machines could never beat Go champions," Allison wrote. The victory was a dramatic jolt. President Xi Jinping reacted personally, and declared that AI was a technology in which China had to lead. He set targets intended to put China on a path to dominance in AI technology. 
In speech technology, Chinese firms have pulled ahead of American firms, in all languages, including English, according to Prof. Allison. iFlytek of China, established in 1999 to work on voice recognition software, had a user base of over 2.7 billion, with 1.7 million developer teams and 750,000 applications. By contrast, Apple's Siri has 375 million active users, Apple has reported recently. Chinese company Baidu is said by Prof. Allison to have developed human-level speech recognition a year before Microsoft.  
The race to implement 5G infrastructure for higher-capacity networks to support the Internet of Things and leveraging AI, network management and security, favors the Chinese with Huawei being the world's leading supplier of telecom equipment, Prof. Allison states. "Of the top four brands that will build 5g infrastructure, two are Chinese and zero are American," he wrote. 
In education, China is advancing as well. China graduates four times as many Science, Technology, Engineering and Math (STEM) student than the US, 1.3 million vs. 300,000 as of two years ago, and three times as many computer scientists, 185,000 vs. 65,000, Prof. Allison reported. China's Tsinghua University is number one in the world in computer science. Of every ten computer science Ph.D.s graduating in the US today, three are American and two are Chinese, he reported. 
Read the source articles and information at the Center for Data Innovation and in National Interest Learn more about Craft.