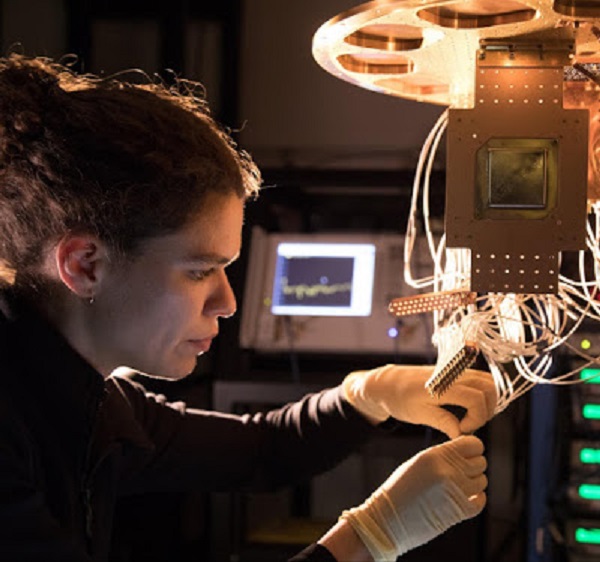 Posted by Jeff Dean, Senior Fellow and Google AI Lead, on behalf of the entire Google Research Community

2018 was an exciting year for Google's research teams, with our work advancing technology in many ways, including fundamental computer science research results and publications, the application of our research to emerging areas new to Google (such as healthcare and robotics), open source software contributions and strong collaborations with Google product teams, all aimed at providing useful tools and services. Below, we highlight just some of our efforts from 2018, and we look forward to what will come in the new year. For a more comprehensive look, please see our publications in 2018.
Ethical Principles and AI
Over the past few years, we have observed major advances in AI and the positive impact it can have on our products and the everyday lives of our billions of users. For those of us working in this field, we care deeply that AI is a force for good in the world, and that it is applied ethically, and to problems that are beneficial to society. This year we published the Google AI Principles, supported with a set of responsible AI practices outlining technical recommendations for implementation. In combination they provide a framework for us to evaluate our own development of AI, and we hope that other organizations can also use these principles to help shape their own thinking. It's important to note that because this field is evolving quite rapidly, best practices in some of the principles noted, such as "Avoid creating or reinforcing unfair bias" or "Be accountable to people", are also changing and improving as we and others conduct new research in areas like ML fairness and model interpretability. This research in turn leads to advances in our products to make them more inclusive and less biased, such as our work on reducing gender biases in Google Translate, and allows the exploration and release of more inclusive image datasets and models that enable computer vision to work for the diversity of global cultures. Furthermore, this work allows us to share best practices with the broader research community with the Fairness Module in the Machine Learning Crash Course.
AI for Social Good
The potential of AI to make dramatic impacts on many areas of social and societal importance is clear. One example of how AI can be applied to real-world problems is our work on flood prediction. In collaboration with many teams across Google, this research aims to provide accurate and timely fine-grained information about the likely extent and scope of flooding, enabling those in flood-prone regions to make better decisions about how best to protect themselves and their property.
A second example is our work on earthquake aftershock prediction, where we showed that a machine learning (ML) model can predict aftershock locations much more accurately than traditional physics-based models. Perhaps more importantly, because the ML model was designed to be interpretable, scientists have been able to make new discoveries about the behavior of aftershocks, leading to not only more accurate predictions, but also new levels of understanding.
We have also seen a huge number of external parties, sometimes in collaboration with Google researchers and engineers, using open source software like TensorFlow to tackle a wide range of scientific and social problems, such as using convolutional neural networks to identify humpback whale calls, detecting new exoplanets, identifying diseased cassava plants and more.
To spur creative activity in this area, we announced the Google AI for Social Impact Challenge in collaboration with Google.org, whereby individuals and organizations can receive grants from a total of $25M of funding, along with mentorship and advice from Google research scientists, engineers and other experts as they work to take a project with large potential social impact from idea to reality.
Assistive Technology
Much of our research centered on using ML and computer science to help our users accomplish things faster and more effectively. Often, these results in collaborations with various product teams to release the fruits of this research in various product features and settings. One example is Google Duplex, a system that requires research in natural language and dialogue understanding, speech recognition, text-to-speech, user understanding and effective UI design to all come together to enable an experience whereby a user can say "Can you book me a haircut at 4 PM today?", and a virtual agent will interact on your behalf over the telephone to handle the necessary details.
Read the source post on the Google AI Blog.