Sponsored by:

Recorded on 7/1/2019
With high-speed manufacturing can come high-speed problems. A defect that goes unnoticed during manual inspection can contaminate a batch, or worse, make it to market or a manufacturing partner. Either way it leads to a cascade of negative consequences: waste, returns, warranty claims, and damage to your brand.
We have a solution. In this on-demand webinar, Mike Segala, CEO and co-founder of SFL Scientific, and Chris Hegarty, AI enterprise development lead for Cray, will explore ways to improve quality assurance by implementing real-time video and image analysis using artificial intelligence.
You'll learn:
How to strategize your workflow to drive improvements in quality assurance
How to train and scale deep learning for real-time video and image analysis
How to implement scalable architectures for a programmatic approach to AI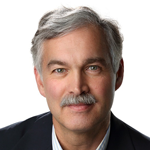 Mr. Chris Hegarty, Business Development Sector Lead – AI/Deep Learning and Analytic Solutions, Cray
Chris currently works at Cray as a business development sector lead focused on AI/Deep Learning and analytic solutions. He works closely with sales, marketing and engineering to ensure that Cray's products meeting the need of our customers across several industry segments. Prior to Cray, Chris was in sales at IBM for 5 years. He has also been a sales director at Oracle for their North American Enterprise Server organization, and was at Sun for 17 years in many sales, marketing and business development roles.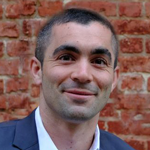 Dr. Mike Segala, PhD, CEO and Co-Founder, SFL Scientific
Dr. Segala leads the firm in its mission of delivering unprecedented results for their clients, employees, and their community. He has years of experience leading projects that apply data science and mathematical modeling to solve complex problems. For example, he built a real-time object detection platform using state-of-the-art deep learning to detect and track a variety of objects in live video streams. This work launched the client's flagship product and created a multi-million-dollar yearly revenue stream. He also has created a Bayesian framework that enabled a top-tier pharmaceutical company to statistically model their manufacturing process and predict future capacity.
DOWNLOAD WEBINAR