Sponsored by:

Scheduled for TBA
Data is being generated in larger volumes and faster rates, causing congestion, I/O bottlenecks, storage outages and cost overruns for Artificial Intelligence (AI) and Machine Learning (ML) workloads. As data-intensive workloads scale, it's critical to implement data-driven software defined architectures to meet the demands of large data sets. Optimized, accelerated data platforms promise an immediate and tangible solution for delivering discovery and insight from machine-generated data. Optimized data platforms combined with accelerated compute and the right software creates a new storage category. This approach provides a data store that delivers an enterprise ready, unified data platform that performs across your entire environment, from edge devices to your core data center. This type of platform is a requirement for data management in the era of AI.
This session will educate the HPC, AI/ML and Analytics communities on the properties of Optimized Accelerated DataOps and will foster a discussion of its adoption for high-performance workloads like AI, ML and analytics. The discussion will focus on new infrastructure solutions leveraging NVMeOF, software defined architectures to handle large volumes of data generated by mixed workloads and advise attendees on the use cases that would benefit from an Optimized Accelerated DataOPs platform(i.e. Advanced Driver Assist System (ADAS), National Language Processing, Edge to Core, Digital Transformation.)
Speaker: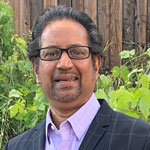 Shailesh Manjrekar, Head of AI and Strategic Alliances, WekaIO
Shailesh Manjrekar is responsible for WekaIO's strategic technical alliances, aligning Weka's product roadmap and validating the software on key platforms in our target markets and use cases, such as Artificial Intelligence (AI) and Machine Learning (ML), genomics, finance, and high-performance computing (HPC). Before joining Weka, Shailesh was head of AI at SwiftStack, where he was responsible for product, solutions, and corporate development. Prior to SwiftStack, he held roles at Vexata, EMC, NetApp, Force10 Networks, and he also held positions at Hewlett Packard and Arohi Communications. Manjrekar holds an MBA from San Jose State, College of Business, Certification in Mastering Project Management from Haas School of Business, UC Berkley, and a B.S. in Electrical Engineering from the University of Mumbai.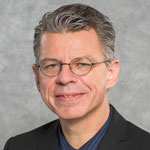 Peter Rutten, Research Director, Infrastructure Systems, Platforms and Technologies Group, IDC
Peter Rutten is a Research Director within IDC's Enterprise Infrastructure Practice, covering research on computing platforms. In this role, Mr. Rutten focuses on high-end, accelerated, and heterogeneous infrastructure and their use cases, which include supercomputing, massively parallel computing, artificial intelligence (AI) and analytics, and in-memory computing. His research on high-end servers includes mission-critical x86 platforms, mainframes, and RISC-based systems as well as their operating environments (Linux, z/OS, Unix). His research on accelerated computing includes servers with GPUs, FPGAs, ASICs, and other accelerators that are deployed in the cloud as well as on-premises. Mr. Rutten also examines emerging technologies and platforms such as quantum computing, neuromorphic computing and others that have the potential to disrupt mature infrastructure markets.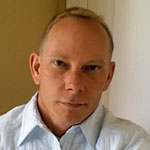 Scot Schultz, Sr. Director, Mellanox HPC and Technical Computing, NVIDIA
Scot Schultz is an HPC technology specialist with a focus on Artificial Intelligence and Machine Learning systems. Schultz has a broad knowledge in operating systems, AI frameworks, high speed interconnects and processor technologies. Prior to joining the Mellanox family in 2013, his responsibilities included various engineering and leadership roles in high performance computing, including strategic HPC technology ecosystem enablement. Scot has been instrumental with the growth and development of numerous industry-standards organizations including the Open Fabrics Alliance, a founding member of the HPC-AI Advisory Council, OpenPOWER Foundation and many others.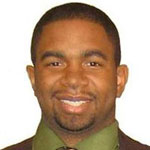 Kevin Tubbs, Ph.D., Sr Vice President Strategic Solutions, Penguin Computing
Kevin has over fifteen years of High Performance Computing (HPC) experience in various areas ranging from software development and application performance characterization and optimization to hardware and systems level deployment and management. Kevin has ten years of experience in GPGPU and accelerator programming and heterogeneous computing solution architecture design. Kevin also has expertise in computational fluid dynamics, computational science, numerical modeling and engineering simulation focused on HPC, AI, and heterogeneous computing implementations. Prior to joining Penguin Computing, Kevin serviced as an HPC consulting and performance engineer for a variety of organizations including Dell, Inc., High Performance Technologies, Inc., the Naval Research Laboratory (NRL), and the Center for Computation and Technology (CCT) at Louisiana State University (LSU). His clients and customers have included, multiple fortune 500 companies, research universities, and government organizations. Kevin's current focus is providing end-to-end technology solutions.