Sponsored by:
Recorded on October 7, 2020, 11 am to 12:00 pm EDT
While AI has already begun to transform healthcare in numerous ways, when it comes to applying AI to early-stage drug discovery for critical diseases, progress has been much slower. While drug discovery successes have been achieved, there have been just as many high-profile setbacks. Given what the industry has learned and experienced already, what are the main barriers to success and what is realistic to expect from AI in the near future?
This panel will explore the role of data and molecular descriptors in optimizing predictive models in the biopharma R&D pipeline. As vital as they are, models are only as good as the data that drives them. We will look at recent case studies to identify key considerations for maximizing the ROI of your drug discovery AI investment. Specifically, we'll address:
How data and descriptors influence model success
Overcoming common challenges of data quality for better model accuracy
Improving predictions of biological activity to prioritize most-likely candidates
Identifying target molecules and potential therapeutics with less time in the lab
Moderator:
Kathy Gibson (Innovation Lead at the Pistoia Alliance)
Speakers: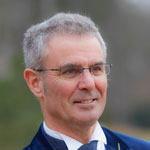 Dr. Kelvin Cooper, Ph. D., KC Pharma Consulting (Previous Sr. Vice President, Pfizer)
Kelvin Cooper has been a senior leader in the pharmaceutical industry for more than 25 years, with experience across all aspects of pharmaceuticals including commercial business development, pharmaceutical sciences and manufacturing, drug development, discovery technology and discovery sciences. Currently, Kelvin is working as an independent consultant working with both Pharma and Technology companies in areas such as portfolio analysis, process analysis, organizational analysis and software development. Prior to that, he worked in medicinal chemistry at Pfizer for more than 30 years leading discovery efforts in the cancer, respiratory, inflammation, immunology and infectious disease areas. He concluded his career at Pfizer as Senior Vice President for portfolio development in the Established Products Business Unit; a group formed to provide high quality, affordable, off-patent medicines to patients. Kelvin holds a PhD in Organic Chemistry from the University of Nottingham, UK and a BSc in chemistry from Kingston Polytechnic and has completed the Biomedical Research Management program at the Harvard School of Public Health and the Pfizer Management Forum at the Harvard University Graduate School of Business Administration.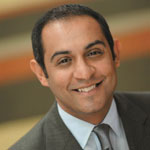 Dr. Yugal Sharma, Senior Director, CAS Services
Dr. Yugal Sharma, currently the Senior Director for CAS Services, has over 15 years of experience in applying and managing data science approaches to solve complex problems in healthcare. Prior to joining CAS, he spent time at the National Institutes of Health (NIH), focusing on developing early disease detection algorithms. Yugal also helped found a technology startup and a business consulting startup. Most recently, he applied his background as a consultant focusing on analytics strategy for clients in the federal and commercial space. He has published several scientific articles, as well co-authoring a book chapter on the mining of Electronic Health Records to detect disease signals. Yugal received his PhD in Biophysics from University of Cincinnati, where he graduated with honors.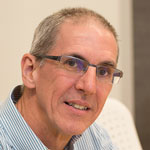 Pat Walters, Head of Computation and Informatics, Relay Therapeutics
Pat Walters heads the Computation & Informatics group at Relay Therapeutics in Cambridge, MA. His group focuses on novel applications of computational methods that integrate computer simulations and experimental data to provide insights that drive drug discovery programs. Pat is co-author of the book "Deep Learning for the Life Sciences", published by O'Reilly and Associates. He also blogs at http://practicalcheminformatics.blogspot.com. His work in AI began with expert systems in the late 1980s, moved to machine learning in the 1990s, and has continued through 25 years in the pharmaceutical industry. Prior to joining Relay, Pat spent more than 20 years at Vertex Pharmaceuticals where he was Global Head of Modeling & Informatics. He is a member of the editorial advisory board for the Journal of Medicinal Chemistry and has been a guest editor for multiple scientific journals. Pat received his Ph.D. in Organic Chemistry from the University of Arizona where he studied the application of artificial intelligence in conformational analysis. Prior to obtaining his Ph.D., he worked at Varian Instruments as both a chemist and a software developer. Pat received his B.S. in Chemistry from the University of California, Santa Barbara.
DOWNLOAD WEBINAR