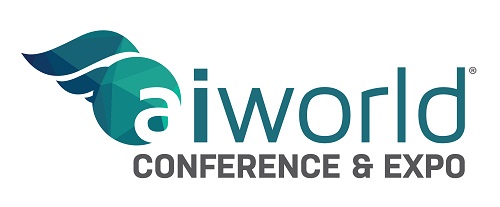 By Chhavi Chauhan,  American Society for Investigative Pathology
It's an #AIWorld
I had the pleasure of attending an exciting and eye-opening AIWorld Conference & Expo at Boston, MA, earlier this month. Though there is a lot to sum up from the conference, I made this simplistic attempt to consolidate some key takeaways, reflect on current and emerging trends, and deliberate on the many thought-provoking discussions.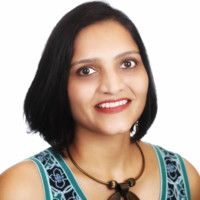 Whether you are a believer or still in denial and being borderline agnostic, there is no doubt that artificial intelligence (AI) is here…to stay. I am no oracle but the writing is on the wall. The bottom line is "It's an #AIWorld"
The past (2018):
If you have used the GPS to get somewhere, driven a Tesla, watched any recommended shows on Netflix, are active on social media platforms, monitored your health with a wearable, or queried Google Home or Alexa, you have experienced AI in motion. Trust me; you are already caught in the web of the internet of things (IoT), which, with your conscious choices, will only weave thicker around you here onwards. We have already invited the Trojan horse(s) within our homes, but for our wellbeing. Of course, it is a choice we have made and continue to make to simplify, improve, and enhance our lives and lifestyles.
The present (2019):
Autonomous cars are here…to stay. Perhaps you will be hailing your first (human) driverless Uber/Lyft this year. You or someone you know may even be filing an accident claim within moments of the mishap; an AI-based revolution in the auto/insurance industry arrives this year! Companies like Certified Collateral Corporation (CCC) might just be able to take the pain (and wait) out of the painful (and long) process of accident claims to an extent not possible before.
The future (2020-30):
Beyond doubt, AI will evolve and continue to be integral to our businesses and personal lives. However, AI is promising to really revolutionize Healthcare. The impactd ranges from hand-held ultrasounds, wearables for monitoring various disease conditions as well general well-being, to cross-talk between your healthcare providers administering tailored regimens, insurance agencies, and pharmacies. From 2020 onwards, we will see the integration of a fragmented healthcare infrastructure to allow the real advent of precision/personalized medicine.
And Us:
Our goal should be to enable AI to empower us. Our humane role should be to design and constantly refine strong sets of adaptable regulations to keep up with our goal. There is an immediate need to broaden RegTech rules to apply to all facets of AI. We the people might need to embrace and expand on the 30 basic human rights listed in the United Nations Universal Declaration of Human Rights to ensure "No one (person or machine) can take away our human rights!"
Some food for thought:
Yes, the Nosedive episode of Netflix-series Black Mirror and such might seem like techno-paranoia to you this instant, but have you given the social ranking Sesame Credit and the likes an objective thought?
I agree that techno-paranoia might seem rampant and can be initially debilitating in enabling AI to empower us. But, with cautious choices and measured regulations, AI can prove to be an eternal bliss.
Chhavi Chauhan is Director of Scientific Outreach at American Society for Investigative Pathology