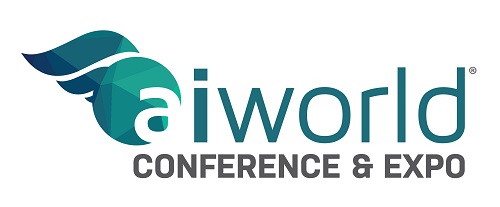 Companies at the recent AI World in Boston are at the forefront of AI innovation in business.
Brain Corp.'s AI platform can be combined with ordinary machines to make them intelligent. For example, the company's BrainOS self-driving technology is used to modify floor scrubbing machines so they can operate autonomously, without a driver.
The company recently announced that Walmart has committed to deploy intelligent floor scrubbers in 360 US stores by the end of January 2019. BrainOS provides the machines with autonomous navigation and data collection capabilities, all tied into a cloud-based reporting system. The effort with Walmart began 12 months ago.
"We can take anything that has wheels and turn it into a fully autonomous robot, provided that it can go slow and stopping is never a safety concern," said Brain co-founder and CEO Eugene Izhikevich. "And it's more than just navigation. It is to robots what Android operating system is to smartphones."
Founded in 2009, Brain Corp. is based in San Diego.
"Our business model is to integrate our technology into existing manual machines, making them into intelligent robot platforms," said Phil Duffy, VP of Innovation with Brain Corp., in a meeting with AI Trends at AI World.
He describes a market of automated guided vehicles, AGVs, like the robots that help to fulfill orders in Amazon warehouses, that Amazon acquired from Kiva Corp. He then describes a newer market for autonomous mobile robots, AMRs, which are fully autonomous. "You can place them in an environment where humans work," and they will operate safely, Duffy said.
Retail environments such as Walmart are examples. Walmart has 4,000 US retail stores. "We hope it's just a start," Diffy said, adding, "The AMR space is emerging, and we have the most deployments. We are the only ones that convert existing machines to robots." Competitors include ClearPath, Seegrid and Six River.
"We believe the future of robots is in the AI space," Duffy said. "BrainOS is our go to market platform for robotics. Our view is we don't compete with anyone for that." Instead of investing in robot navigation, Duffy encourages interested companies to buy his product. "We are a key enabler," he said.
For more information, go to Braincorp.com.
CCC Coordinates Vehicle Repair Using AI and Telematics
CCC Information Services sits between auto manufacturers, part suppliers, repair shops, insurance companies and the related bodily injury and casualty insurance processes, playing a coordinating role in the effort to help drivers reach resolutions.
"We coordinate to fix the car and fix the people," said Jason Verlen, SVP Product Management, Strategy, and Marketing at CCC Information Services, in a meeting with AI Trends at AI World in Boston 2018.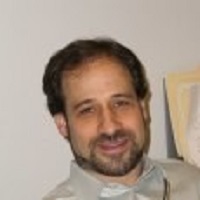 In business for 30 years, CCC started out supplying replacement cars for customers who experienced a total loss. The company has since turned to trading on the value of data, most recently investing in vehicle telematics, which is the collection of real time driving data to understand and help improve driver behavior and to detect accidents. GM's OnStar is a well-known application of telematics. 
In 2015, CCC acquired DriveFactor, a leader in the insurance telematics space, bringing enhance communication into the marketing, underwriting and claims areas of auto insurance.
"Today we combine AI with estimating the cost of the repair," said Verlen, a veteran of IBM where he was involved with business intelligence and predictive analytics products, and SPSS, where he worked in product strategy and R&D.
At AI World, CCC announced its Smart Estimate product, which combines estimating logic and AI photo analysis. It can pre-populate an estimate with suggestions for human estimators to review. From collision photos, the software can predict repair requirements, including the estimated costs of needed parts. The software learns and gets smarter as it gains experience working with human estimators..
"Many other industries are already benefiting from AI, and now it's the insurance industry's turn," stated Verlen in a press release. "Vehicle complexity and rising repair costs along with increasing consumer expectations for service are necessitating real change. CCC's Smart Claims suite, culminating with Smart Estimate, flips the switch on a 100-year old process, presenting an opportunity for insurers to achieve operational excellence while delivering a modern, differentiated claims experience to policyholders."
"From one picture, we can determine whether the car is a total loss or not a total loss," Verlen said to AI Trends at AI World. "We've figured out how to do that with high accuracy." If the car is a total loss, it goes to the salvage yard. "And we're done; it's better for everyone," he said.
If the insurance company does not have to send out an estimator, they save money and increase their productivity.
AI permeates the system. "We've injected AI, IoT and mobile into every part of this process," Verlen said. CCC accepts telematics data either form dongles, an app on a smart phone of an in-vehicle system such as offered by Tesla or OnStar. "We can take it all," Verlen said.
For more information, go to CCC Information Services.
Cloud Factory Fields a Cloud-Based, On-Demand Workforce
Cloud Factory taps several thousand workers via the cloud, to assemble a cloud-based, on-demand workforce providing meaningful work to people in developing nations. The company was founded by Mark Sears in Kathmandu, Nepal in 2008. An office in San Francisco was opened in 2011.
Today the company has access to over 4,000 remote workers, said Nanette George, senior marketing manager, Cloud Factory in a meeting with AI Trends at AI World Boston 2018. "Our mission is to create work in developing countries," said George.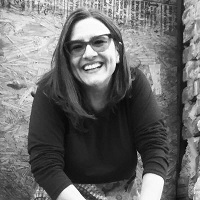 To qualify, workers must speak English, be digitally savvy and be able to be trained. A typical project today is to annotate video, so it can be used for instance in a self-driving car. "Our model is a really good fit for AI," suggested George, noting the vast data requirements of AI applications.
The rate of pay of Cloud Factory workers is from two-and-a-half to 100 times above prevailing wage in their communities. Many are students.
The business appears to be healthy. "It's growing fast. We're not sure where it will stop," she said. A new office was recently opened in Durham, NC. Clients include a company trying to document the last mile soft self-driving cars in particular cities; another client is mapping highways for self-driving trucks.  
CEO and Founder Mark Sears has a history of entrepreneurship in the software industry; he founded Sprout Technology of Hong Kong, an incubator for Web and app developers, where the Cloud Factory platform was built. He also founded Godspeed Computing, a startup based on Bible technology. He started out at Sun Microsystems as a software developer.
For more information, go to Cloud Factory.
Sinequa Enhances Search with AI
"Digital hoarding is the reluctance to delete digital material," said Scott Parker, Director of Product Marketing, Sinequa, to an audience at AI World 2018 in Boston. "The ability to find the digital content is the challenge."
Many knowledge workers today spend 1.8 hours per day, or nine hours per week, searching and gathering information. The ability to anticipate what information will be needed can result in more productive use of time gathering needed data.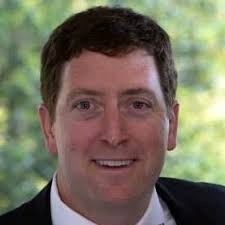 Focused on cognitive search and analytics, Sinequa offers to search structured and unstructured data, enrich that data and use it to help make information-driven decisions.
"This is a new breed of information access that is changing the way organizations work," he said, in a talk entitled, "Becoming Information-Driven in an AI World." The Sinequa offering combines cognitive search and analytics using natural language processing, machine learning and deep learning. "The user can easily grasp and act on the information quickly," Parker said.
The Sinequa platform is used to:
Expose patterns and relationships among disparate silos of information

Surface experts and expertise across the entire organization based on evidence within content

Present topically-relevant information from disparate sources in a unified view

Discover what information and insights exist within your enterprise data
R&D organizations and pharmaceutical companies are among the customers.  The GDPR privacy act that originated in Europe is driving some business, particularly from European law firms. "Most companies will pay for compliance, but they want some other benefits so that the solution pays for itself," Parker said.  
The platform has some 180 data source connections ready to go and supports over 350 formations for presenting data and information. An engagement may start with language recognition, concept extraction and text mining, then move to intelligent tagging and linguistic analysis. Models are created, managed and run by the platform.
Pharmaceutical firm Astrazeneca is a customer, using the platform to help R&D conduct searches. "With Sinequa, we are building a powerful next-generation search platform that is simple and intuitive enough for our R&D scientists to use easily and be alerted to new information anywhere, anytime," stated Nick Brown, Technology Incubation Director, CTO Office of AstraZeneca, in a quote on Sinequa's website.
Learn more at Sinequa.
Bragi, Founders of 'Hearables,' Now Moving to Industrial IoT
Bragi rolled out its wireless earbud device to start a category called 'hearables' some five years ago. "The device has 27 sensors and they talk to each other," said Darko Dragicevic executive VP of Partners & Solutions for Bragi, based in Munich, at a meeting with AI Trends at AI World 2018 in Boston.
The company has sold over 300,000 of the devices. At AI World, the company announced the next iteration, called nanoAI. "The aim was always to make efficient AI capabilities for edge devices," Dragicevic said.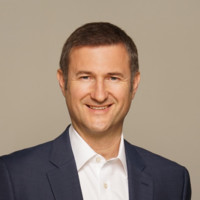 The company now plans to move into industrial IoT market. Bragi describes nanoAI as an efficient technology suite that enables computing and data analysis on the edge with a low memory and processing footprint. It supports IoT devices to scale by reducing latency, increasing security and privacy and lowering cloud storage costs.
Bragi plans to expand into the smart city and transportation industries. Customers will be targeted in consumer electronics, logistics, industrial and government sectors. The first deployment of customer specific solutions is expected to be available in Q2 2019.
Applications are foreseen in predictive maintenance, to help recognize malfunctioning parts in machinery, to optimize monitoring in an urban environment and to support new business models within logistics.
Bragi plans to allow customers to customize their own platforms by incorporating Bragi's software, including for sensor fusion. "These hardware companies are exploring using our product to integrate with their hardware, to make it smarter, or to make a new product, Dragicevic said.
Edge AI is a growing field with players in addition to Bragi including FogHorn.
Bragi was founded in 2013 and now has some 90 employees.
Learn more at Bragi.com.
DarwinAI Leveraging U of Waterloo Research to Speed Development of AI Models
DarwinAI is an AI startup based in Waterloo, Ontario, Canada, that stems from years of academic AI research at the University of Waterloo.
"We use AI to build AI," said Arif Virani, COO, DarwinAI, in a meeting with AI Trends at AI World 2018 in Boston. "We focus on accuracy and explainability for regulated industries."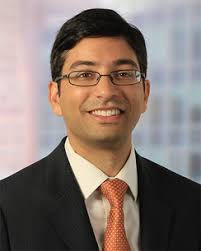 The firm's offering proposes to dramatically reduce the memory footprint of deep neural networks while maintaining accuracy and reducing inference time. The DarwinAI offering also aims to facilitate explainable deep learning, which is the ability to make clear why a network makes the decisions it does.
Neural networks have generally had too large a footprint for use in consumer electronics. DarwinAI's innovations are said to bring the promise of machine learning to smartphones and televisions.
The startup's platform is now being tested by a select group of large companies in automotive, consumer electronics and financial services.
DarwinAI was founded by Virani, a former McKinsey & Co. technology consultant; with Alexander Wong, chief scientist, who is a professor at University of Waterloo and a Canada Research Chair in AI; and Sheldon Fernandez, DarwinAI's CEO. All are graduates of the University of Waterloo.
"A team of PhDs typically needs six months to build a good model," said Virani. "We can do it much faster."
To learn more, go to DarwinAI.
By John P. Desmond, AI Trends Editor