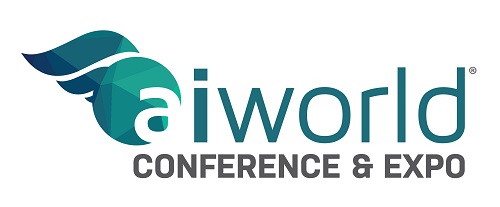 Startups at the recent AI World in Boston offered a range of platforms: products and services to automate customer experience, analyze unstructured data, build deep learning models, engage in conversational AI and specialize in search for scientific R&D.
Directly positions as a customer experience (CX) automation platform. Experts help customer companies identify gaps in their self-service content, then help them to create support content delivered to customers automatically. The AI algorithms are said to continuously improve to help resolve customer questions.
Open APIs allow integration with leading CRM applications including Microsoft Dynamics, Salesforce Service Cloud, Oracle Service Cloud and Zendesk. Backing is from Microsoft Ventures, True Ventures, Costanoa Ventures and Northgate. The company raised $20 million in a third round of funding in the spring of 2018.
CEO Antony Brydon has co-founded four venture-backed startups, all of them acquired. Customers of Directly, launched in May 2015, include Autodesk, LinkedIn, Microsoft, Pinterest, Samsung, SAP and Nextdoor.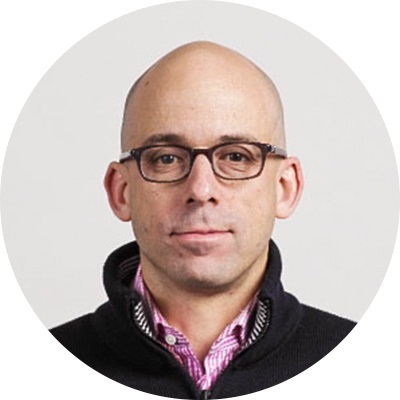 The company helps its customers to build a network of experts, such as in Excel or Surface for Microsoft, to answer questions. Directly pays the experts from $2 to $60 per question; Directly gets a 30 percent cut. The experts are said to get paid an average of $200 per week, with the top five percent making $2,000 to $5,000 per week.
The company uses AI techniques to make the experts smarter, such as by helping to identify the top performers on specific topics, based on survey responses. "The AI makes the experts more effective, the experts make the AI more effective, and the result is better answers," Brydon has said.
The market opportunity is big. The top 2,000 companies in the US spend some $250 billion each year on supporting customers. Each query costs about $5 to answer. Large companies like Comcast are spending $2 to $3 billion per year on customer support. Still customer service ratings remain at 75 percent. Directly proposes to reduce response times and get ratings above 90 percent.
"All that happens at a fraction of the typical cost," Brydon told AI Trends at AI World.
For more information, go to Directly.com.
Speciate AI is offering AI-driven customer insights to help customers understand how the market is feeling about their products, and to help the customer company identify ways to grow. More insights into customers at a lower cost is the promise. The product mines data from social communities, news media and product reviews, then combines that with market research data. The system works to identify what features drive customer to buy, how the products they purchase are performing and where market opportunities are for new products and features. Speciate offers three modules: Customer Signals, offering real-time market views; Data Pipeline, integrating relevant data from structured and unstructured sources; and Hoot!, for providing direct customer engagement and product feedback.
Speciate is offering a competitive alternative to focus groups and surveys. The software employs proprietary AI algorithms to examine text, image, audio and video data in order to yield insights. Results can be delivered in three weeks at what the company says is 23% of the cost of traditional studies that deliver in three months.
The target use cases are early stage. Companies have barely begun to tap unstructured data, which accounts for over 90% of the total data in the market. Today, they spend 90+% of their data and analytics budget on managing and analyzing their structured data in data warehouses and data marts.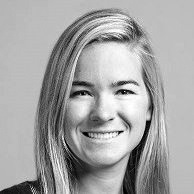 Speciate AI was founded by former leaders of PwC's global data analytics consulting team. Their experience advising Fortune 500 companies on how to apply advanced data and analytics techniques gave them insights that led to the launch.
The PwC global data analytics practice incorporates 1,700 employees worldwide, said Kate Besser, co-founder and COO of Speciate AI, who recently spoke to AI Trends at AI World in Boston. "We had to build a solution like this inside PwC," she said, referring to a system that could process high volumes of structured and unstructured data. "We saw a need that wasn't being fulfilled," said Besser, who is a veteran US Navy officer, an MBA graduate of the University of Chicago, Booth School of Business, and a graduate of the US Naval Academy in Annapolis, Md.
Besser worked at PwC with Speciate co-founder and CEO Paul Blase, and later at tronc, formerly Tribune Publishing, a newspaper and online media company based in Chicago.
For more information, go to SpeciateAI.com.
Skymind builds deep learning applications for banks, telecom companies, insurers, manufacturers and governments. The company says it will support all uses cases if organizations have sufficient data to support the problem to be solved.
The company offers Deeplearning4j, a commercial-grade, open-source, distributed deep-learning library written for Java and Scala. It is integrated with Hadoop and Spark and is designed to run in business environments on distributed GPUs and CPUs.
The company engages with customers in four stages: proof of concept; systems integration; corporate training; and support after the customer company deploys.
"We sell software to enable data science teams to manage a consistent workflow," said Edward Junprung, head of growth for Skymind, in a meeting with AI Trends at AI World. "We help customers to build, train and deploy models," he said.
Customers include ePlus, a long time Cisco Gold Partner, that provides a Machine Learning starter kit based on Cisco HyperFlex and Skymind's SKIL software. The foundation of the HX AIM starter kit is Cisco HyperFlex All Flash, equipped with NVIDIA Tesla GPUs combined with the Skymind Intelligent Layer (SKIL).
Another customer, Orange Silicon Valley, is working with Skymind to prevent Subscriber Identity Module Box (SIM box) fraud on its mobile network. Using an artificial neural network (ANN) called an autoencoder, Orange Silicon Valley analyzes call detail records (CDRs) to find patterns that identify fraud. The ANN predicts the likelihood that an instance is fraudulent. Where a static rule system flags cases as likely fraud or not based on preconceived decision trees, the ANN enables Orange's analysts to prioritize high probability cases of SIM Box fraud adaptively.
Learn more at Skymind.ai.
Flamingo AI positions as an "AI conversational partner." The company defines conversational AI as a subfield of artificial intelligence focused on producing natural and seamless conversations between humans and computers.
"We stand out globally because we're not a chat vendor; we're an AI partner, and we recognize the importance of working closely with enterprises at every step of the journey. Implementing AI requires partnership to move it away from the laboriously unwieldy approach of traditional players," CEO and founder Dr. Catriona Wallace, has said.
Flamingo is working to generate interest in its products and machine learning technology, with much of the focus on the ROSIE Virtual Sales Assistant product, the MAGGIE Virtual Inquiry Assistant product, and the LIBBY Knowledge Engine or Self-Organising Library product.
Founded in Sydney, Australia in 2015 and later moved to New York City, Flamingo in July reported that it had 10 clients progressing through various stages of trial, deployment, live customer evaluation and post-trial assessment of the Flamingo AI platform.
Resolute.AI is focused on search and analytics for scientific research and development. Customers include Honeywell, Syngenta, Takeda, Estee Lauder, and Stanford University, which use Resolute to search millions of documents each day.
Resolute.AI was the inaugural winner of the AI World Startups Awards given to the exhibiting startup voted to have the most compelling AI-powered offering by AI World attendees.
Using deep learning algorithms, Resolute's product is said to automatically tag, categorize, record-link and ingest relevant data to a client company into an AI-powered search engine.
Resolute.AI aims to provide customers access to millions of documents representing technology transfer opportunities, startups, journal publications, patents, grants and more, all related to internal company data through similarity-based recommendations.
Founded in 2015, the company is backed by Revolution LLC. The team is headquartered in New York City, with offices in Washington D.C. and Seattle.
Many of the company's clients today are in pharmaceuticals, said Dan Fiacco, business development manager for Resolute.AI, in a meeting with AI Trends at AI World.
Learn more at Resolute.AI.
Neurala is a Boston-based AI startup that has developed a deep learning neural network software system, called The Neurala Brain, that makes devices and products such as drones, mobile phones and cameras more intelligent and useful. With the Neurala Brain and an ordinary camera, products can learn to recognize people and objects in a video stream, and find them in the video and track them as they move.
The Neurala Brain is based on technology originally developed in advanced research work by co-founders Dr. Massimiliano Versace, Dr. Anatoli Gorchet and Dr. Heather Ames Versace conducted for NASA, DARPA and the Air Force Research Labs. The three founded Neurala in 2006.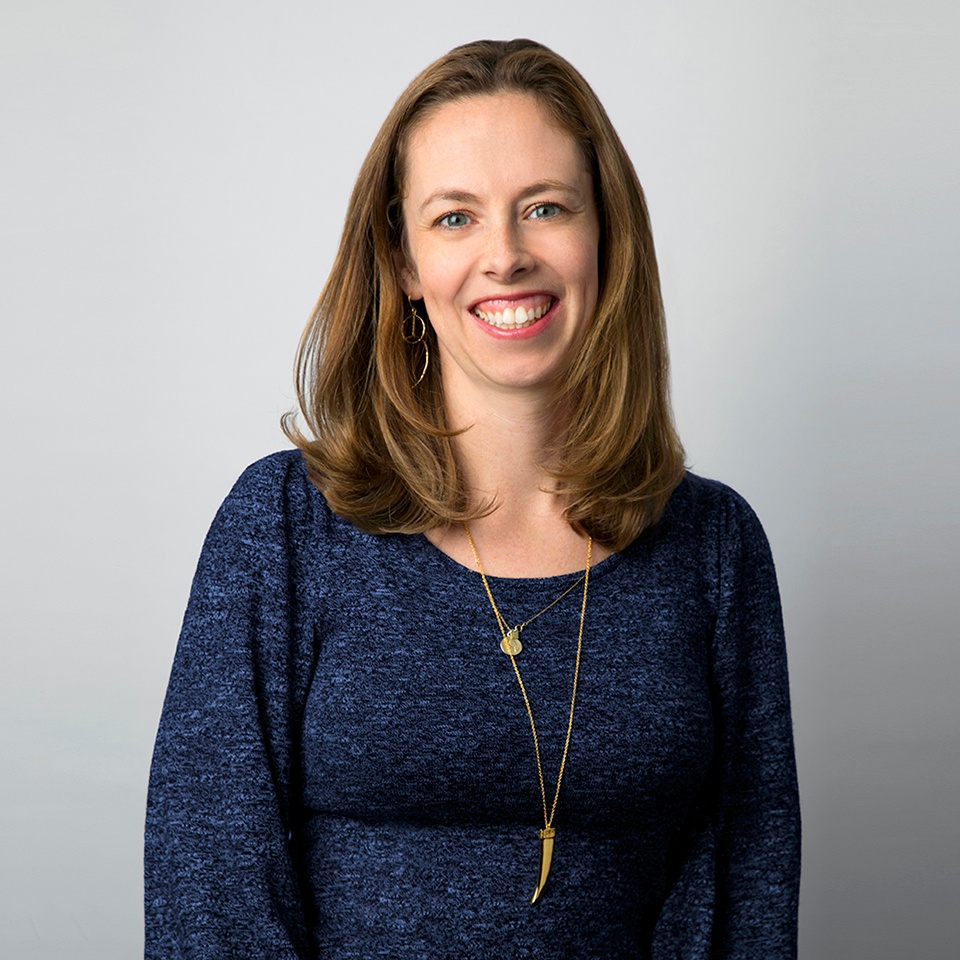 In a recent customer win, Neurala announced a partnership with Laserpas, a fast-growing utility asset management company in the European Union. Neurala's computer vision and deep learning technology will be deployed as an element of the Laserpas workflow, enabling more efficient aerial inspections and reducing the time it takes to analyze data. Neurala's technology will detect core components such as lattices, poles and insulators, and identify damage or rust on those assets. This helps cut risk for inspectors on the ground and better enables the business to scale.
"This is a common use case for us," said Dr. Ames Versace in a meeting with AI Trends at AI World. "We provide tools to analyze the video; we are building a model for Laserpas. The resulting reports they will give to their customers."
For more information, go to Neurala.com.
Lucd provides an open, extensible AI platform that aims to help enterprises avoid cloud vendor lock-in. The technology is rooted in work CTO Dr. David Bauer j conducted for the US Department of Defense in 2007. He and his team pioneered the initial deployment of fused big data at petabyte scale. This set the stage for commercial efforts to extract actionable insights from large and disparate datasets for large insurance, healthcare, manufacturing and consumer product companies.
The Lucd AI platform was launched in 2017. Today the company concentrates on helping customers derive more value from data through AI, machine learning and deep learning.
"We provide an end to end service," said CEO Russ Blattner, in a meeting with AI Trends at AI World. "We stitch all the pieces together."
The company demonstrated an interesting, three-dimensional user interface. "We are using a gaming engine as our UI," Blattner said.
For more information, go to Lucd.ai.
By John P. Desmond, AI Trends Editor