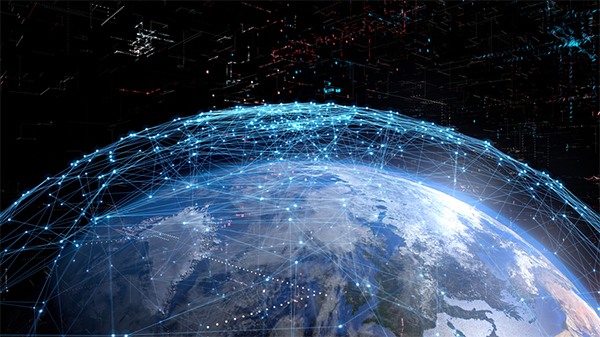 By Benjamin Ross
BOSTON—Day one of the fourth annual AI World Conference & Expo wrapped up with a panel discussing how startups can successfully achieve innovation through artificial intelligence (AI).
The panel, moderated by the XPRIZE Foundation's Director of the IBM Watson AI XPRIZE, Devin Krotman, included Eleni Miltsakaki, Founder and CEO of Choosito; Ellie Gordon, Founder and CEO of Behaivior AI; and Daniel Fortin, President, AITera Inc. Each of the companies represented are participating in the IBM Watson AI XPRIZE challenge in which companies identify challenges facing humanity and apply AI in tackling that problem.
Currently the challenge has thirty-two competitors, with semi-finalists being announced late 2019, and finalists and winners being announced early 2020. Winners will be determined by a panel of expert judges.
"The path to successful AI innovation for a startup is a very bumpy one," Krotman said. "But I take comfort in the fact that [these companies] are working on diverse products that will help us get there."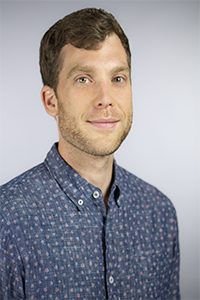 The Startups
Choosito
Choosito is a startup that builds AI for personalized learning. Miltsakaki says the aim is to solve the lack of functional literacy among the 100 million children around the world. Choosito's solution is to build a virtual librarian, a tool that will understand a given child's language and use the availability of free and open educational resources to provide content the child will understand.
"The big challenge is, how can we provide educational experiences at low cost and at scale in a way that even children that don't have access to formal education in rural communities—and even children currently stranded in refugee camps—can gain an education?" said Miltsakaki.
Miltsakaki says there are a wide range of problems that pop up when a startup uses AI. Cost plays a major role, especially when you're trying to develop a novel use for the technology. "I want to emphasize the 'novelty'," Miltsakaki said. "Because you're not going to address the world's humanitarian challenges by using off-the-shelf technology."
Miltsakaki says it's also important to understand the people you're working with. Creating a "one size fits all" solution does nothing for the people Choosito wants to help.
"You need to understand these people in order to understand how you can deal with their problem," said Miltsakaki. "You need to understand how people learn, what each child's situation is in different parts of the world in order to understand how you can actually provide a tool that knows exactly what they know and what they don't know… You really need to be in the field in order to understand the challenge."
Understanding the people you're trying to help also means understanding how they learn. Miltsakaki says it's not enough to simply provide children with access to the material. She hopes the virtual librarian will be able to "make a recommendation of content that will actually help a child move their knowledge further."
To do this, Choosito tries to map out what goes on inside a child's brain while they're learning. "People think sometimes that having access to a search engine and content that's available on the web means that you have access to information. That is not true," Miltsakaki said. "If you don't understand what's there, then there's no information. In order to have information that you can do something with, you need to be able to understand the content. For these children in the world that have no access to anything, if you put a search engine in front of them with content from the web, then you've done absolutely nothing."
Behaivior AI
Ellie Gordon's startup is focusing on understanding its audience as well, though it tackles a completely separate issue. Behaivior AI is developing a system that can predict and prevent addiction relapses and overdoses, using wearables and AI for timely interventions.
The focus for Behaivior AI is on opioid addiction, a problem declared as a public health emergency by the U.S. Department of Health and Human Services (HHS) in 2017. The company is currently doing clinical studies with people in recovery for opioid use disorder, and Gordon says they've had early success with lower relapse rates, better treatment adherence, and better mindfulness.
Gordon says the opioid crisis presents a difficult challenge in the fact that addiction itself is a complicated disease. "There are a lot of factors—neurological, behavioral, environmental, etc.—that impact the success of someone who is trying to stay on track with their recovery," said Gordon.
Because of the complex nature of addiction, Gordon says it's difficult—nearly impossible—for a human care team to pinpoint all the factors that relate to a certain case. "But when you use AI, you can create a full care team that is pulling in all these different data points, and then looking for patterns, both on the individualized and on the aggregate level, that can help bring an understanding to what is going on in someone's body, what they're feeling and what their needs are."
Cost is also a challenge, says Gordon. Oftentimes the success rate of addiction recovery depends on the socio-economic status of the patient. Behaivior AI wants to find a way to democratize the process.
"One methodology we were interested in was continuous monitoring and continuous access to resources," Gordon said. "We decided to incorporate wearables that people could keep on them all the time, and incorporate that into their outpatient protocols."
Collecting physiological data, smart phone data, self-report data, and clinician reports, Behaivior AI tries to nudge people toward positive behavioral change.
"We're reviewing the higher-level predictors of high-risk craving states, and then using those factors to determine what metrics be measured for our final product," Gordon said. "We know the predictive levels of some things, but there are others we haven't been able to incorporate into our clinical studies that we're really excited to be looking at."
AITera Inc.
Daniel Forton's startup is focused on using AI to create a cleaner world, specifically building an application to help engineers that have the responsibility to clean contaminated soil and water.
Data is the core of AI and is a crucial element for such a monumental task, Forton says. AITera Inc. collects ecological data from thousands of sources, such as government and organization databases. The question is, are they receiving the right data and who owns it? The answers to these questions often reveal a level of bias, he says.
"If I'm going into an EPA database and I'm looking into the solutions that have been established in a certain case, [the EPA] will give you the last technology they used that fixed a problem, but they don't tell you that they'd been trying seven other technologies prior to that," said Forton. "Likewise, the owner of the data is usually the owner of the site that needs to be decontaminated, such as oil and gas companies, and they don't want to share that data."
Fortunately, AITera has been able to work with different agencies in order to acquire all the data, but Forton says it takes time.
"When we jumped into a project in 2015, it took three years to get some corpus that is meaningful," Forton said. "We thought we'd go faster the second time, but it still took us another three years to build the corpus and remove the bias we've seen in the data."
Forton says we need to work collectively to share data, making sure the data is properly curated. He says the XPRIZE Foundation gives his company the opportunity for that collaboration.