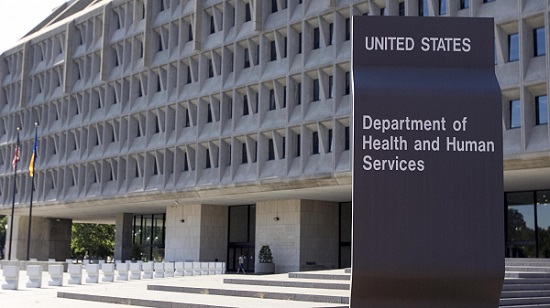 By John P. Desmond, AI Trends Editor  
Innovations incorporating AI within the Office of Human Resources within the US Health and Human Services (HHS) agency, and planning how to incorporate AI into modernization of the software systems of the Federal Aviation Administration (FAA) were described by speakers at the 2nd Annual AI World Government conference and expo held virtually last week.  
The Office of Human Resources within HHS in early experience with a new system incorporating AI has shortened the hiring process by an average of 75 days compared to the previous method, the managers said. 
"We wanted to give our customers a modern, digital experience," stated Blair Duncan, Chief Human Capital Officer for HHS, an agency with 85,000 employees. "HR in the federal government has not been known to be the most modern system." The results of the effort launched 18 months ago is what the department calls the HR Exchange system, launched early this year. (See Government Executive for a mention of HR Exchange from HHS.) 
HR Exchange is a platform available to employees and hiring managers via a browser, with information individual employees can access about themselves, and hiring managers can use to help fill open positions. "In the past, the only people who could access HR data were HR people. We want to give access to the customer," Duncan said.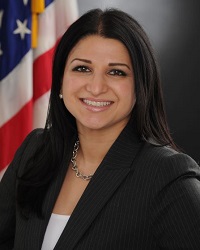 Working with the CIO of HHS, the Human Resources team created a system that can automate production of a Certificate of Eligibility, which is a prequalification for an applicant. "In the past, multiple candidates would apply to an open position, HR would review the resumes and pick the one that best fits the position," said Bahar Niakan, Deputy Chief Human Capital Officer at HHS. "Then the rest of the list would be thrown away." 
This process took months and was a duplication of effort. The team decided to automate the process to enable a sharing of all applicants in the system who had a certificate of eligibility, so that other hiring managers could access the list. The team used an RPA tool to pull the resumes and extract from them job title, federal grade level, and other information. "It was still a lot of manual work," Niakan said.  
In a second phase, RPE was combined with optical character recognition to provide an advanced search capability, which would enable a 100% match of a candidate to a job posting. "Managers could not find the needle in the haystack," she said. The system now has some 100,000 resumes in it.  
The plan for a third phase calls for machine learning and natural language processing to further automate production of the certificates for qualified candidates. The unit has begun to share its innovation with other federal agencies.  
As an example of the system's usefulness, when Covid-19 hit, the Peace Corps called 7,000 employees home. All of them were out of work. The HHS Human Capital team used the system to enter the Peace Corps workers into the eligibility pool where hiring managers could see them.   
"In three to four months, we hired 70 displaced Peace Corps employees and the work is still going on," Niakan said. That hiring was done as the result of one announcement. Seeing that the system can help them and not step on their turf, hiring managers are buying in. "We have become a more collaborative community through this," Niakan said.  
The managers expect build-out of the system will call for a number of new positions to be created, with titles such as HR data experts and chatbot writers. "We are at the forefront of what the HR practice will look like in the future," Duncan said. 
FAA Looking at AI to Help Meet Challenges of More Complex Airspace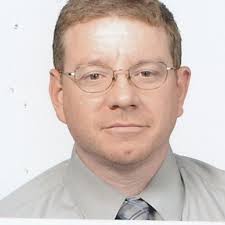 Engineers are thinking through how AI can be incorporated into the modernization of software systems supporting the National Airspace System (NAS), said Ronald Stroup, General Engineer Expert in NAS planning and analysis for the FAA, in a talk on the effort. NAS he described as a "highly complex and distributed system" that supports many safety-critical functions.  
With the FAA for over 30 years, Stroup is a member of a working group of over 500 investigating the use of AI and machine learning to address the challenges in aviation. In the pandemic era, he said flights are down 50% and are not expected to recover to 2019 numbers until the 2023 to 2024 time frame. "Many believe this is the time to invest in smart systems," he said. 
The effort has a practical outlook. "We are focusing on use cases and not technology looking for a requirement," Stroup said. For the 60 NAS use cases he has identified to investigate for AI relevance, he will study planning, risk management and common operational metrics. He then researches AI adoption practices around the technology employed in each case, to assess maturity and relevance in other sectors, such as healthcare and finance.   
"The key to applying AI and machine learning is not just about data and technology, but also the underlying organization," he said. "Organizational transformation is a critical element."   
Challenges include the expansion of controlled airspace by unmanned drones flying at low altitudes, and at the other extreme, vehicles flying at over 60,000 feet. These can be from business aviation, commercial space operations and the Department of Defense. "Can AI help optimize the integration of diverse users in the NAS?" Stroup posed.  
Another challenge is interoperability between all players in the NAS system, spanning technical systems as well as energy, communications and finance. "Can AI help integrate the enterprise application across the aviation ecosystem?" Stroup queried. 
And by the way, software development is also being transformed. "In an AI world, systems are not developed by programmers based on requirements, but they learn from the data provided," Stroup said. "Erroneous data can yield incorrect results. So data quality management standards are needed."  
The workforce on this effort will require computer science and data engineering skills, and will require "contextual teams" with leaders that know how to align resources with objectives. "The conventional waterfall model of development may not be sufficient, since AI enables continuous machine learning and training, in which each stage builds on the preceding stage," Stroup said.  
As for the roles of humans in the AI systems, "The current government policy is that the human remain in the loop, But there is no clear direction on what that means in implementation," said Stroup (sounding like an engineer). Variations are: "humans on the loop," with humans overseeing the automated system; "humans monitoring the loop," allowing the human to override the automation; and "human governing the loop," where the human can turn off the machine. 
Trust in the systems will be critical to the FAA's work. "We need a foundation of trust. Operators and users need to trust that the AI will make the right choice and not put safety at risk." The National Institute of Standards and Technology (NIST) has identified five properties of trust in AI: explainability, resiliency, fairness, reliability and accountability.   
To show evidence of trust, one AI implementation working group is considering certification for AI aerospace systems. 
In closing thoughts, Stroup said, "I challenge you to think in terms of emerging technology and not just AI. For many applications, a single technology is not sufficient. It requires an interaction of multiple technologies to collaboratively solve a problem." 
And, "For the future, we have a framework and a near-term initiative and design in emerging technology for a smart aviation system, that will provide a foundation for later technology." 
Is AI an Architecture?  
In closing comments at AI World Government, Program VP Ritu Jyoti of IDC posed a question, "Is AI a feature or an architecture?"  
IDC research is predicting that by 2025, organizations making good use of AI will see productivity increases of up to 100%, from greater product innovation success and improved customer satisfaction.   
"These businesses will stay relevant and have a competitive advantage versus organizations that do not follow this path," she said.  
She adds, "Is AI the next big architecture revolution? Whenever there is an architecture shift, everything needs to get built from scratch. If that is the case, it promised to lead to an explosive period of growth." 
Learn more about the speakers at AI World Government.