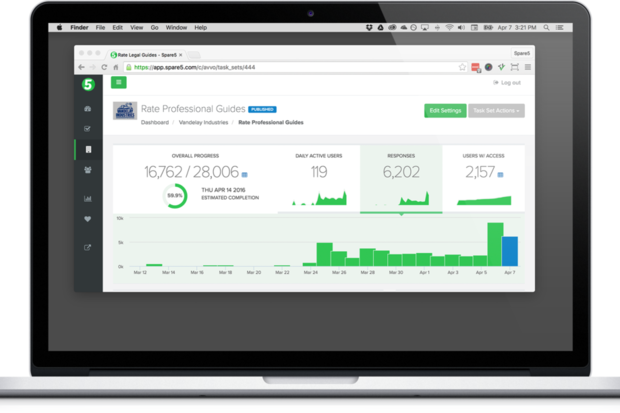 Turning data into insight is one of the top business challenges today, and it becomes especially tricky when the data in question is unstructured. Artificial intelligence has a mixed track record there, but a young startup aims to get better results by bringing humans back into the picture.
Spare5 on Wednesday released a new platform that applies a combination of human insight and machine learning to help companies make sense of unstructured data, including images, video, social media content, and text messages. The result, it says, are "game-changing insights delivered cost-effectively and at scale."
The company's technology is now being used by companies including Expedia and Getty Images to enrich, clean and label unstructured data.
"Businesses need specialized human insights to solve complex data problems," said Matt Bencke, founder and CEO of Spare5. "There is a profound difference when the right human intelligence powers machine learning."
Spare5 taps human expertise via a crowdsourcing platform. The company can call on a global community of more than 40,000 subject-matter specialists to accomplish custom micro-tasks through an app on their smartphone or desktop. Dubbed "Fives," these people can get paid to do things like rate help articles, rank photos, write image titles and descriptions, or find missing information.