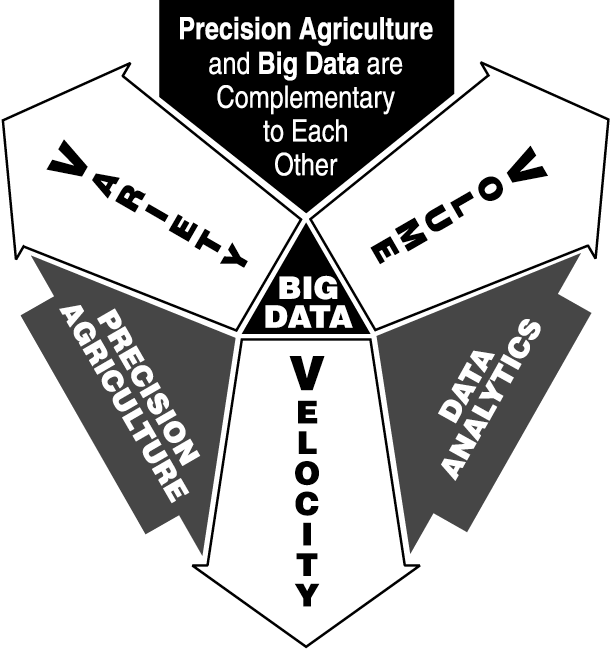 In layman's terms, big data are beyond the storage capacity and processing power of a common machine or computer.
According to the National Science Foundation, big data are large, diverse, complex, longitudinal and/or distributed data sets generated from instruments, sensors, internet transactions, email, video, click streams and/or all other digital means.
The most common definition of big data in industry is that they are high-volume, high-velocity and high-variety information assets that demand cost-effective and innovative forms of information processing for enhanced insight and decision making.
In the context of agriculture, big data often are confused with precision agriculture.
Some agricultural economists claim that the main difference between precision agriculture and big data lies in the fact that precision agriculture involves the collection of data often concentrated in a specific area or field spread through time and space.