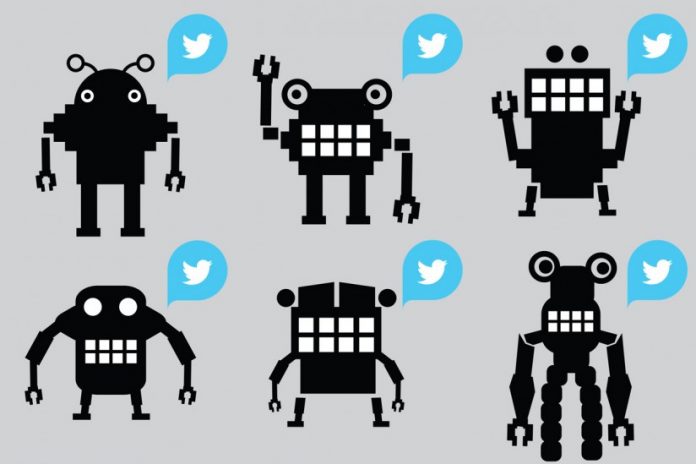 AI Trends note: We've just added a workshop at AI World: Building a Company or Application Specific Bot
by Miriam Olsson Jeffery, @miriamolsson (see below for details)
Artificial intelligence, in the form of chat bots in messaging apps, is the next big thing – at least if you believe the technology industry, which is now hoping for its next billion dollar market.
"Bots are the new apps," said Microsoft's CEO Satya Nadella recently at the software giant's developer conference in San Francisco.
At least that's what he and many others hope they will be. Chat bots are computer programs that we can talk with. They can be defined as digital assistants with built in artificial intelligence (specifically natural language processing, or NLP) so the program understands what we say and write (and can respond in kind). At its developers' conference, Microsoft released a programming environment for chat bots in the company's telephony service, Skype, and for other messaging apps like Line and Kik. A few weeks later, Facebook released its developer offering, which is used to build chat bots in its messaging app, Messenger.
For example, a hotel chain might have a chat bot that helps with booking a room or customer service. Other applications might be ordering food, organizing meetings, or reading news that a chat bot sends to you based on your preferences.
Some of the companies that launched chat bots for Facebook Messenger right away were CNN, Bank of America, and Burger King, among others.
"All the hype around bots right now is not because they're new – it's because now, anybody can build them. There will be thousands of them, which is a big break from before," says Mark Bünger, VP of Research at Lux Research in San Francisco, and an expert in the industry.
The history of chat bots started back in the 1950s, with Alan Turing's famous article "Computing Machinery and Intelligence." An early chat bot was Eliza, a primitive computer program released in 1966 that carried on simple conversations. Since then, there have been many other examples, but what's new right now is that almost anyone with programming skills can develop a bot – a background in artificial intelligence is no longer necessary. This has been true since 2013 in the Chinese messaging app, WeChat, which has millions of chat bots. Other messaging services like Telegram and Kik already have hundreds of them. Now Microsoft and Facebook are trying to catch up.
Some of the chat bots that already have users today are Google's digital assistant Now, Apple's counterpart Siri, and Microsoft Cortana. They can get information from the web and translate it into user answers.
By using chat bots in messaging services, user conversations can become more personalized. Today over 2.5 billion people have at least one messaging app installed on their mobile phone. 900 million are active users of Facebook messenger at least once a month, and 300 million use Skype. However, few of them use chat bots yet, and it's still early. Whether they take off is yet to be seen.
"There's an opportunity here to create user interfaces that might be dominant for decades, and highly valued financially," according to Lux's Bünger.
Views differ as to whether bots will replace apps, but most observers agree that the market for apps has started to mature. Studies show that many people only use their favorite apps, and they've stopped downloading new apps on a regular basis. It's gotten harder and harder to make money with apps, and developers are looking for new opportunities to develop mobile software. Mark Bünger thinks that it will be hard to size the market for chat bots, because they're more of a feature than a product in and of themselves.
Facebook and Microsoft's commercial strategies for chat bots are still unclear, but there are certainly many ways that both of these giants can earn money, by helping companies manage transactions or customer conversations on their platforms, although there's not yet a way to make payments directly via chat bots on Messenger. Chat bots give Facebook the opportunity to get around their dependency on mobile operating systems from Apple and Google, and create new environments for companies in their own ecosystem. It's likely that Google and Apple are also going to release new offerings for chat bots, when they gather developers at their conferences in San Francisco in a few weeks.
Several Swedish companies were ready to hit the ground running when Facebook released its chat bot developer environment a few weeks ago. The newspaper Expressen and education startup DailyBitsOf were two of them.
When Facebook made it possible to develop bots in Messenger, Expressen jumped on it right away. The first bot was ready after just two days, according to the newspaper's digital product development manager, Peter Frey.
"It's already been sent in to Facebook for approval," he says.
Initially, the chat bot will deliver news and sports, as well as entertainment events in chat conversations with Messenger users. "We're also looking at more niched services," Frey says. He thinks the bot will help users find news that they otherwise would not have known about.
"For Expressen, it's important we try out new platforms early, so that we can learn and quickly evaluate whether they're useful. We want to be where our users are, and if chat bots take off, we'll be there first. If they don't, we'll have learned something," he said. He thinks it's too early to say where bot development will end up, but that it's undoubtedly going to take them in interesting directions.
Another person who shares that view is entrepreneur Niklas Laninge. He's the co-founder of education startup DailyBitsOf, together with Björn Henriksson, and they're currently developing two chat bots. One of them is for the business communication platform Slack, and the other is for Facebook Messenger.
"We wanted to make learning frictionless, and smooth out every barrier in the way. I think that bots are going to take us to that vision, because they let you use a program you already know how to use," Laninge says. He describes it as a private tutor that you can have in your pocket, in a format you already know – a messaging service.
"It's not as anxiety-inducing as email, and the landscape is segmented more clearly. Messenger and WhatsApp are how you connect with friends and family, and a lot of our courses are about lifestyle. Slack is more for business users," Laninge says.
DailyBitsOf offers a curriculum based on bite-sized lessons, which the company emailed to its subscribers until now. Some of their courses are free, while others are paid, and some are from companies. "Bots provide a more multifaceted kind of learning, compared to email. Bots can ask you what you want to learn, and adapt courses and exercises according to your answers," Laninge says. He believes that chatbots will spread quickly, especially among young people. "Customer service can be one application and government agencies could use them as well," he says, "as long as we don't drown in notifications."
Miriam Olsson Jeffery is the Silicon Valley correspondent for Di Digital, part of Swedish financial paper, Dagens industri (http://www.di.se/). This article was originally published in Swedish on May 1, 2016 in Di Digital,"Därför pratar alla plötsligt om botar" (http://digital.di.se/artikel/darfor-pratar-alla-plotsligt-om-botar).  It was translated and is reprinted here with the permission of Dagens industri.