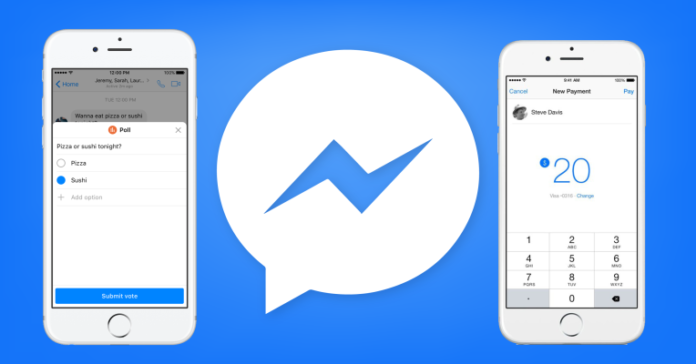 Facebook's chat app wants to help you and your friends decide where to go for dinner or what movie to see, then use machine learning to remind you to pay them back. Today Messenger users on iOS and Android in the US get two new features which could roll out to other countries if they test well.
Facebook tells me "We look at this chat assist function with polls and payments as just another example of offering help to make Messenger users lives easier – like offering a ride with Uber, for example."
Polls lets you write a question and some possible answers, send them to everyone in a group chat, and then see what's most popular so you can make plans together.