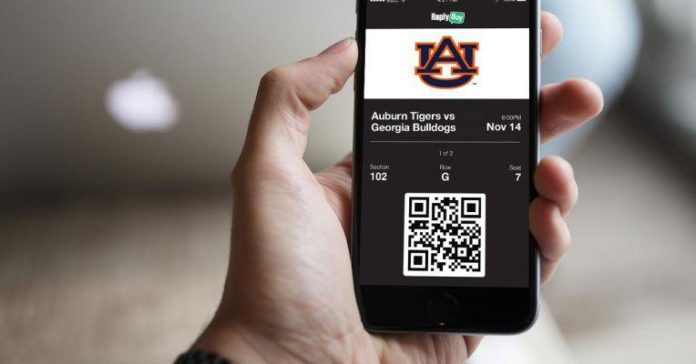 Whether you're a high school student or an NFL team owner, everybody texts. ReplyBuy, a finalist in the 1st and Future competition, wants to use the text message to get you tickets for sporting events. 1st and Future is a sports-centric startup competition produced as a joint effort between the NFL, Stanford's Graduate School of Business and TechCrunch.
The current version of ReplyBuy works like this — the company sends a text message to all San Francisco 49ers fans; whoever replies "Buy Now" the fastest gets the tickets. Today, the company is making the platform immensely more useful with the launch of ReplyBuy.ai.
Indeed, ReplyBuy is introducing artificial intelligence to the sports and entertainment vertical. Dubbed ReplyBuy.ai, the AI is a VIP concierge service that will make it even easier for users to get their hands on tickets to major events.
Instead of just receiving text messages when tickets are available, users will now be able to send a text message with a request to buy tickets for whichever event they want; the chatbot will ask a few follow-up questions, like "how many tickets do you want?" and "what's your price range." From there, it will automatically buy tickets for you and deliver them instantly via text.