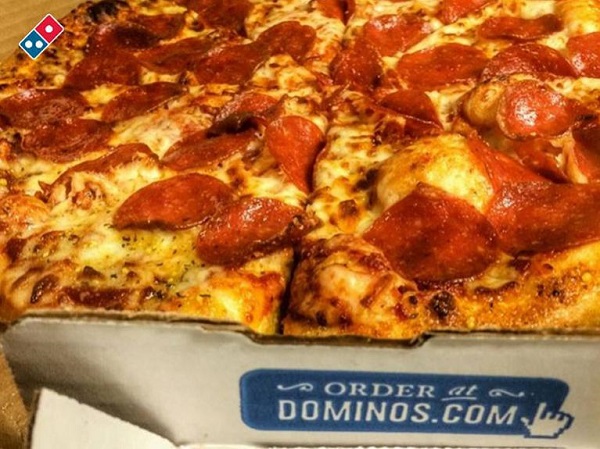 Domino's has delivered new additions to its Domino's Robotics Unit (DRU) family, announcing the DRU Platform, an artificial intelligence (AI)-based technology that will allow customers to order a pizza using their voice.
As of Monday, customers will be able to use DRU Assist, an in-app AI virtual assistant that was built in partnership with natural language company Nuance. DRU Assist takes the pizza giant somewhat back to the start of its digital journey, with customers speaking to order a pizza via their phone.
Powered by Nuance's Nina, Domino's DRU Assist engages with customers in human-like conversation via text or speech recognition. Beyond ordering, DRU Assist can converse with the customer about menus, ingredients, store locations, and operating hours from within the Domino's app.
"DRU Assist is not just a toy, this is real platform change," Domino's group CEO and managing director Don Meij said. "DRU is for us everything robotic, everything machine learned, and everything AI."
Building on DRU Assist, Domino's also announced DRU 3rd Party, an AI system that will use third party AI platforms such as Amazon Echo and Google Echo, and will allow people to order pizza from smart devices within their home.
DRU Manager was also unveiled on Wednesday, which will see the focus shift to behind-the-scenes automation inside Domino's stores. DRU Manager will see Domino's AI platform use real-time data to automate rosters, as well as easily manage store stock levels.
"In 2017, Domino's is going from mobile first to AI first. That means that from this year onwards we will be developing nearly all of our platforms with an insight to engaging with AI and machine learning first as we adapt to all the different devices in society," Meij explained.
Read the source article at ZDNet.com.