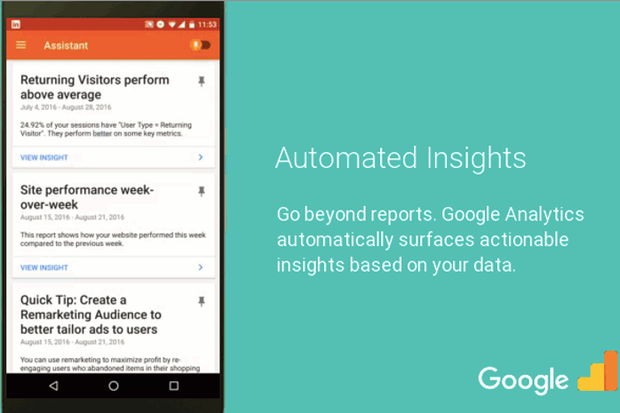 Services like Google Analytics are great for amassing key data to help you make the most of your web efforts, but zeroing in on the parts that matter most can be a time-consuming challenge. On Friday, Google added a new feature to its analytics service that taps AI to surface insights automatically.
Now available in the Assistant screen in the Google Analytics mobile app, the new automated insights feature "lets you see in 5 minutes what might have taken hours to discover previously," wrote Ajay Nainani, product manager for Google Analytics, in a blog post.
The tool taps Google machine intelligence to find key insights from among the thousands of metric and dimension combinations that can be reported in Google Analytics. More specifically, it combs through data and offers relevant insights and recommendations.