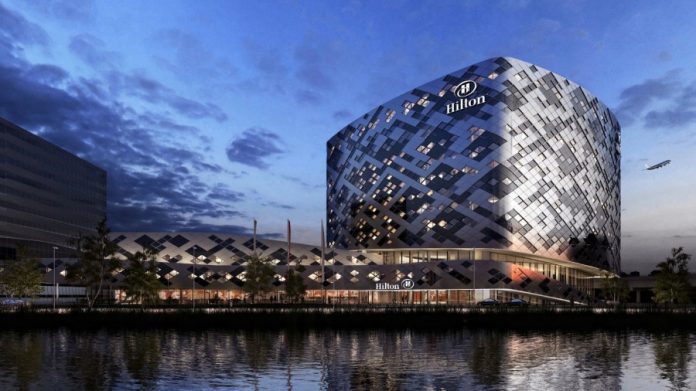 Hilton Hotels and IBM are applying the AI intelligence of its Watson cognitive computing effort to create a concierge called Connie – bizarrely given what appears to be a female pet-name, thought to represent Conrad Hilton, to advise guests on the local community. Interestingly the technology is named after one founder (Watson) and the service after another (Connie).
It will draw data from Austin based WayBlazer, and the general internet at large. WayBlazer claims it is a cognitive travel recommendation engine. The system analyzes a traveler's search terms to personalize hotel results with local context for each individual traveler. It focuses on local tourist attractions, dining recommendations and hotel features and amenities.
If you think about it, this is precisely the application that we want for TV and it is only a matter of time before Watson or one of its rivals, heads up such an initiative. TV needs something that knows the landscape, learns about us, and follows us around from hotels, to offices, to home, and helps us make good viewing decisions. It would have to make different decisions for each location based on what content was available, so it would become a kind of context aware recommendations engine. Add to this the ability to verbalize the answers and work from spoken search terms and you pretty much have the computer on the starship Enterprise or HAL from the 2001 movie.
Connie is a combination of Watson APIs, including Dialog, Speech to Text, Text to Speech and a Natural Language Classifier, to enable it to greet guests upon arrival and to answer questions about hotel amenities, services and hours of operation. So far this is fairly unambitious, but it could easily add a video dimension by recommending when to stay in and watch TV.
The Watson technology will remember who you are from visit to visit and learns and adapts recommendations. If you cycled around Amsterdam while staying at the Hilton there, or used the Gym or swimming pool in the Dallas Hilton, it might just automatically alert you to pool times and such or where you could hire a bicycle.
But would that mean that the Hilton would need to be policed in much the same way as Google? which knows everything you have ever searched for? For that matter wouldn't Watson develop an uncanny way of predicting what you might do, to share with advertisers or marketing agencies?
"We're focused on reimagining the entire travel experience to make it smarter, easier and more enjoyable for guests," said Jonathan Wilson, vice president, product innovation and brand services, Hilton Worldwide. "By tapping into innovative partners like IBM Watson, we're wowing our guests in the most unpredictable ways."
Hilton has 4,600 managed, franchised, owned or leased hotels with more than 758,000 rooms in 100 countries. Think what secrets those rooms might tell, if they could speak. Pretty soon they will be able to.
by Peter White, ReThink Research Faultline