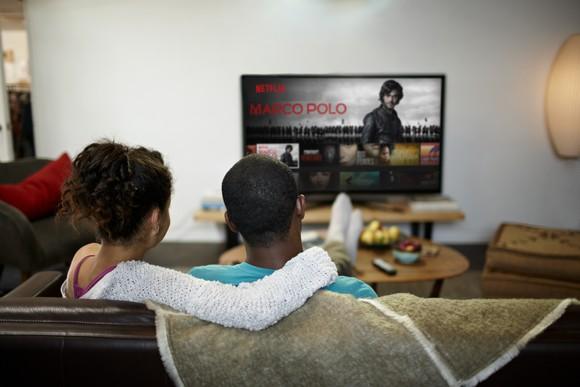 When you think of leaders in artificial intelligence, Netflix doesn't usually jump to the top of the list. But the streaming video service's VP of Product Innovation Carlos Uribe-Gomez and Chief Product Officer Neil Hunt published a paper that says some of its AI algorithms save Netflix $1 billion each year.
In their paper, the two Netflix execs detail how the company's recommendation engine impacts its churn rate. Netflix no longer reports its churn rate, but the paper notes that Netflix's "retention rates are already high enough that it takes a very meaningful improvement to make a retention difference of even 0.1%."
Let's dive into how the recommendation engine saves Netflix money — and what the return on investment looks like.
Reducing churn and getting the most out of its catalog
Netflix is spending $6 billion on content this year. That kind of money gets it all sorts of TV series and movies, but if it just presented the most popular selections to everyone, many titles would remain unseen. Not only would that mean a lot of wasted content spend, it means viewers would spend less time watching Netflix instead of other networks.
Netflix found that the take-rate on top personalized video recommendations was three to four times higher than simply providing viewers a list of the most popular videos. Additionally, viewers were exposed to four times as many videos using personalized recommendations compared to a list of the most popular titles.