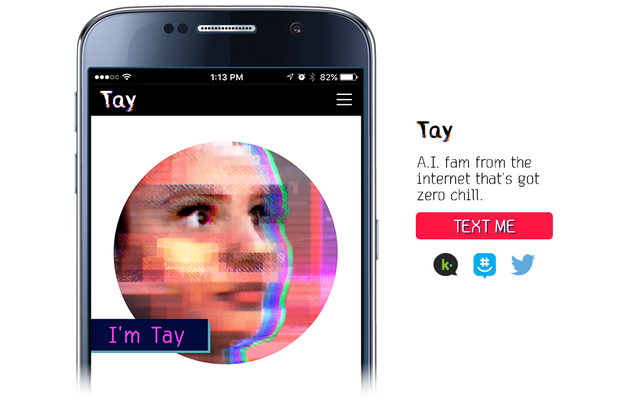 Attention all 18- to 24-year-olds in the U.S.: Tay is online now, and she wants to chat with you.
That, at least, is according to a new Web page for the artificially intelligent bot, which was created by Microsoft to learn more about how people converse.
The bot is now on hand to chat with you on Twitter as well as Kik and GroupMe; it's also on Facebook, Instagram and Snapchat. The more you chat with it, the smarter it gets, Microsoft says, leading to a personalized experience.