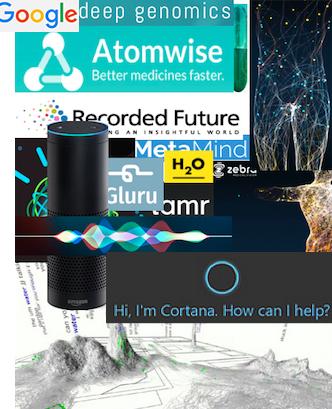 Practical artificial intelligence has made its way out of the labs and into our daily lives. And judging from the pace of activity in the startup community and the major IT powerhouses, it will only grow in its ability to help us all get things done.
Most AI solutions today are fielded by the big players in IT.  For example, Apple's Siri or the capabilities Apple embedded directly in iOS9, Google's many savvy search solutions, Amazon's very smart recommendation engine, and IBM's Watson.
We expect to see a new wave of AI solutions that deliver value from smaller start-up companies as well. This is a very crowded space, with plenty of VC funding for entrepreneurs with capabilities in a wide-range of AI disciplines.
Read the source article at Kurzweil Accelerating Intelligence