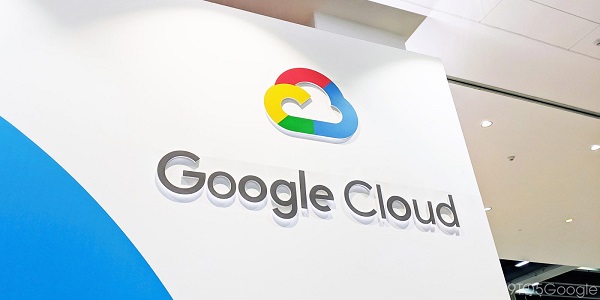 By AI Trends Staff
Three big recent tech moves – one announcement and two acquisitions — exemplify the trend of making data more available to business users, especially for applications such as dashboards incorporating visualization tools that tap into AI intelligence.
Abstracting away the complexity of building machine learning models, is the aim of Microsoft with its Power Platform announcements made on June 11.
The company tried to bring low-code simplicity to building applications last year when it announced PowerApps. Now it believes by combining PowerApps with Microsoft Flow and its new AI Builder tool, it can allow folks building apps with PowerApps to add a layer of intelligence very quickly, as reported in TechCrunch.
Microsoft's Data Connector tool gives users access to more than 250 data connectors, including Salesforce, Oracle, Adobe and Microsoft services such as Office 365 and Dynamics 365. Richard Riley, senior director for Power Platform marketing, says this is the foundation for pulling data into AI Builder.
"AI Builder is all about making it just as easy in a low-code, no-code way to go bring artificial intelligence and machine learning into your Power Apps, into Microsoft Flow, into the Common Data Service, into your data connectors, and so on," Riley told TechCrunch.
While Microsoft admits AI Builder won't be something everyone uses, they do see a kind of power user who might have been previously unable to approach this level of sophistication on their own, building apps and adding layers of intelligence without a lot of coding. If it works as advertised, it will bring a level of simplicity to tasks that were previously well out of reach of business users without requiring a data scientist. Regardless, all of this activity shows data has become central to business, and vendors are going to build or buy to put it to work.
Salesforce Buys Tableau to Boost Analytics
Salesforce announced on June 6 the acquisition of Tableau in an all-stock deal valued at $15.3 billion, as reported in Fortune, in a bid to build its analytic offering.
This will be the largest acquisition to date for Salesforce, according to data compiled by Bloomberg.
Tableau will remain headquartered in Seattle and will continue to be led by CEO Adam Selipsky, a former Amazon.com Inc. executive who has been transitioning Tableau's software tools to cloud-based subscriptions.
Known for its chart applications and analytics dashboards, Tableau has been broadening its product line to include data cleanup and machine learning tools, enabling it to compete in the wider data-warehousing.
Google Buys Looker for $2.6 Billion in Cash
Also on June 6, Google's parent Alphabet announced that it plans to pay $2.6 billion in cash for Looker, a data analytics tool maker.
Among the reasons Google made the move according to an account in Forbes, is to better participate in the large, fast-growing data analytics market.
In August 2018, IDC said that "Worldwide revenue for big data and business analytics (BDA) solutions was $166 billion, up 11.7% over 2017 and [would] reach $260 billion in 2022, with a compound annual growth rate (CAGR) of 11.9%."
Also, Looker has been growing faster than the market. As CEO Frank Bien told Forbes last December, "Looker is doing really well. We raised $103 million in a Series E bringing our total capital raised to $280 million. We have 1,600 customers, our revenue run rate is over $100 million and we are enjoying 70% year over year growth."
Looker was growing as IT departments sought a better solution to their data analytics problems. "People are tackling the problem of data. Technology is a mess. There are tools for visualization, cataloging, and data preparation. We reconstitute these functions in a single platform. We bring business information such as revenue, bookings, and the lifetime value of the customer into the hands of users and companies," said Bien.
Also, the move could help drive Google's cloud business. Former Oracle president of product development Thomas Kurian became Google Cloud CEO in November 2018. He has been quoted as saying he wants to expand the business and accelerate its growth.
Google is far behind the cloud leaders. According to Canalys, Amazon has 32% of the Cloud market, Microsoft has 13.7% and Google had 7.6% at the end of 2018. CNBC reported that Google "does not break out revenue for its cloud business but has said it brings in more than $1 billion per quarter between its public cloud and cloud apps."
Google — whose venture capital arm invested in Looker — said in its press release that it already shared over 350 customers — BuzzFeed, Yahoo and Hearst — through an existing partnership.
It appears that Kurian does not intend to force Looker to stop working with its non-Google-cloud clients. As CNBC reported, he told journalists on a conference call that "Looker will continue to work with other products, like Amazon Web Services' Redshift and Microsoft's Azure SQL Server. Looker competitors include Domo and Tableau, along with Microsoft's Power BI and AWS' QuickSight."
If Google can keep Looker's talent and sustain its growth, this deal may help Google gain market share in the Cloud.
Read the source articles in TechCrunch, Fortune and Forbes.