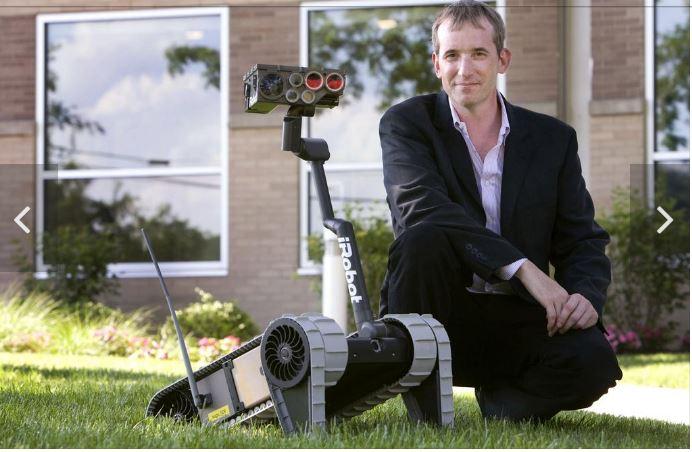 After a contentious proxy fight between Bedford robotics firm iRobot and investor Red Mountain, a majority of shareholders sided with iRobot on Wednesday to elect two board members to three-year terms.
The election of Mohamad Ali, CEO of Boston cloud backup firm Carbonite, and Michael Bell, a technology veteran and former executive at Apple Inc. and Intel Corp., prevented Red Mountain from gaining more influence in iRobot.
CEO Colin Angle described the buildup to the company's annual shareholders meeting on Wednesday as "extraordinary," with Los Angeles-based investor Red Mountain Capital Partners lobbying vehemently to elect two nominees to the board in order to improve the company's stock performance and maximize profitability.
Angle did not take questions after the meeting, but in a statement, iRobot executives said they were pleased with the vote.
"As the market for Home Robots continues to grow rapidly, iRobot is poised to take advantage of our leading market share, brand recognition, unique technology, and established global distribution network to quickly and profitably penetrate the market further and expand into adjacent product offerings, creating value for our customers and our shareholders alike," iRobot executives said in a release.
IRobot will file final voting results with the Securities and Exchange Commission once they're certified.
Ali and Bell were favored over Red Mountain's nominees, who were William Mesdag, a former Goldman Sachs partner and managing partner of Red Mountain, and Larry Peiros, formerly the chief operating officer and executive vice president for The Clorox Co.