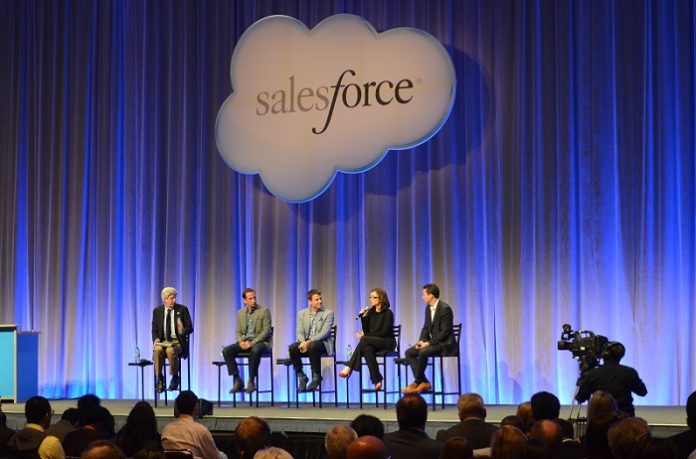 Pursuing its stated goal to make software smarter, Salesforce has made yet another acquisition, this time agreeing to buy BeyondCore, a San Mateo, Calif.-based data-analytics company.
BeyondCore disclosed the sale in a blog post and Salesforce founder the CEO Marc Benioff confirmed it in a tweet, saying that BeyondCore will "enhance the AI capabilities of Analytics Cloud." Terms weren't disclosed, but BeyondCore has raised $9 million since its founding in 2004, according to CrunchBase.
BeyondCore was already integrated into Salesforce as part of its upcoming version 7 release, BeyondCore said its post.
The acquisition is Saleforce's seventh this year, marking a major increase in velocity — it bought only 13 other companies between 2012 and 2015, per CrunchBase. A number of the acquisitions have been oriented to data analysis. As Business Insider noted, Benioff in a March speech to the Forbes CIO Summit predicted a "huge shift" to software that's smarter and more predictive.
BeyondCore claims to identify and graph relevant insights from multiple data sources, automate statistical analysis, predict events and simulate outcomes. Among a crowded field of 25 companies, BeyondCore ranked as a visionary, but with very low ability to execute, in Gartner's February 2016 Magic Quadrant for business intelligence and analytics products. This was its first year to be ranked. Gartner praised its thoroughness but warned of its high cost and relative difficulty of use.