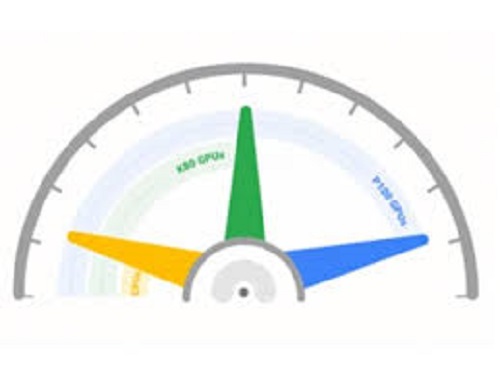 From the Google Cloud Platform Blog
Today, we're happy to make some massively parallel announcements for Cloud GPUs. First, Google Cloud Platform (GCP) gets another performance boost with the public launch of NVIDIA P100 GPUs in beta. Second, NVIDIA K80 GPUs are now generally available on Google Compute Engine. Third, we're happy to announce the introduction of sustained use discounts on both the K80 and P100 GPUs.
Cloud GPUs can accelerate your workloads including machine learning training and inference, geophysical data processing, simulation, seismic analysis, molecular modeling, genomics and many more high performance compute use cases.
The NVIDIA Tesla P100 is the state of the art of GPU technology. Based on the Pascal GPU architecture, you can increase throughput with fewer instances while saving money. P100 GPUs can accelerate your workloads by up to 10x compared to K801.
Compared to traditional solutions, Cloud GPUs provide an unparalleled combination of flexibility, performance and cost-savings:
Flexibility: Google's custom VM shapes and incremental Cloud GPUs provide the ultimate amount of flexibility. Customize the CPU, memory, disk and GPU configuration to best match your needs.
Fast performance: Cloud GPUs are offered in passthrough mode to provide bare-metal performance. Attach up to 4 P100 or 8 K80 per VM (we offer up to 4 K80 boards, that come with 2 GPUs per board). For those looking for higher disk performance, optionally attach up to 3TB of Local SSD to any GPU VM.
Low cost: With Cloud GPUs you get the same per-minute billing and Sustained Use Discounts that you do for the rest of GCP's resources. Pay only for what you need!
Cloud integration: Cloud GPUs are available at all levels of the stack. For infrastructure, Compute Engine and Container Engine (supported on alpha clusters only) allow you to run your GPU workloads with either VMs or containers. For machine learning, Cloud Machine Learning can be optionally configured to utilize GPUs in order to reduce the time it takes to train your models at scale with TensorFlow.
Read the source press release at the Google Cloud Platform Blog.