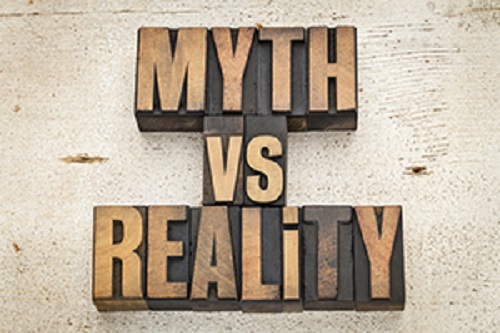 In the 2017 State of Cognitive Survey, Deloitte surveyed 250 "cognitive-aware" US executives from large companies. These managers were knowledgeable about AI/cognitive technologies and informed about what their companies were doing with the technology. Their responses about their companies are subjective, but they shed considerable light on the current state of cognitive technology within organizations. Five myths that the respondents dispel are discussed below.
Myth No. 1
The main use of cognitive technologies is automating work that people do.
It is rare to find a story in the media about AI that doesn't speculate about the how the technology is destined to put lots of people out of work. (See Myth No. 2.) This is because it is widely assumed that AI is all about automating the work that people do. But this is hardly the full story. As our prior research has shown, and the survey has validated, there are significant uses for AI that do not involve substituting machine labor for human labor.
Our analysis of hundreds of AI applications in every industry has revealed that these applications tend to fall into three categories: product, process, and insight.1 And these applications don't necessarily involve automating work that people do. Product applications, for instance, embed cognitive technologies into products or services to help provide a better experience for the end user, whether by enabling "intelligent" behavior, a more natural interface (such as natural language text or voice), or by automating some of the steps a user normally performs. Process applications use cognitive technology to enhance, scale, or automate business processes. This might entail automating work that people were doing; but it also might involve doing new work that wasn't practical to do without AI. And insight applications use AI technology such as machine learning and computer vision to analyze data in order to reveal patterns, make predictions, and guide more effective actions. Again, in some cases this can be used to automate human work. But it is also used to do work that no human could have done previously because the analysis was impractical without the use of AI.
Myth No. 2
Cognitive technologies lead to substantial loss of jobs.
It's widely argued that cognitive technologies bring about automation-related job losses. Entire books have been written about this notion. While it's impossible to know what will happen in the distant future with regard to this issue, both the objectives and the predictions of the survey respondents suggest that job loss won't be a major implication of cognitive technologies.
Read the source report at Deloitte Insights.