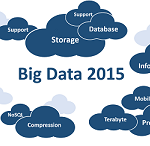 Rage Frameworks, a provider of knowledge-based automation technology and services, announced new deployments of its traceable "deep learning" technology known as Rage AI™ across several global financial services, consumer products and manufacturing firms.
The challenges these organizations faced required the understanding and interpretation of complex documents and integration of other transaction data from enterprise resource planning (ERP) systems to identify significant cost efficiencies and compliance conformance. RAGE AI™ incorporates deep linguistic parsing and proprietary linguistics-based innovations to understand the real meaning of documents and interpret them as a human would, and can operate completely unsupervised or with assistance by human experts.
With its traceable, deep learning technology, RAGE AI™ significantly extends the frontier of deep learning and machine intelligence from "natural language processing" to "natural language understanding." The platform reads and interprets documents within its context, and as a totally transparent solution, RAGE AI™ enables knowledge workers to move forward confidently knowing the reasoning behind the platform's insights is completely auditable.