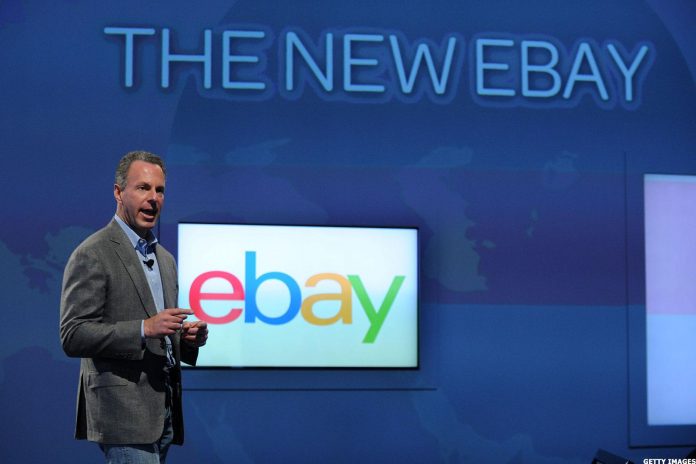 For eBay (EBAY) , artificial intelligence could prove to be its salvation.
 The San Jose, Calif.-based e-commerce giant, which has been working to transform itself after spinning off PayPal Holdings (PYPL) last year, could reap some huge benefits if it can find out a way to effectively use AI, according to analysts.
At the Code Conference earlier this month, eBay CEO Devin Wenig revealed that the company started getting very serious about using artificial intelligence last year, noting that e-commerce is essentially a data business and that AI may be more important for eBay than its peers due to the "breadth of [its] inventory."
 Wenig further explained that eBay plans to formulate a strategy focused on using data to predict what consumers might want and offering a wide selection of products.
In fact, eBay aims to use algorithms over the next three to four years to better understand consumer intent and create an ecosystem involving social networks and messaging applications to allow for better targeting, R.W. Baird analyst Colin Sebastian wrote in a note earlier this month.
"They have the most data. Their data is very actionable," Wedbush Securities analyst Gil Luria said of eBay.
eBay may be better-positioned than rivals to take advantage of AI as focus shifts to data around consumer and merchant information, as well as interactions between the two groups.
"You can figure out what the connection is between a certain search on eBay and the outcome for that consumer — in terms of what they ended up buying, what they looked at, how happy they were," Luria said, adding that AI is able to generate new insight about the dynamic of merchants and consumers and has the potential to lift eBay long-term.