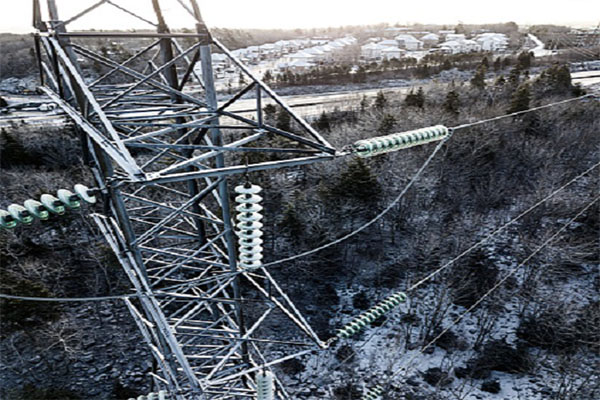 By AI Trends Staff
Enabling an edge-computing architecture with AI is seen as a way forward for advances in strategic applications. And at the advent of 5G network speeds, AI is seen as essential to the endpoints.
A new network paradigm based on virtualization enabled by Software Defined Networking (SDN) and Network Function Virtualization (NFV), presents an opportunity to push AI processing out to the edge in a distributed architecture, suggests a recent report from Strategy Analytics.
Three types of edge computing are foreseen: device as the edge, in which an IoT device generates and consumes data and has embedded AI that can send and receive data to and from additional AI systems; enterprise premise network edge, that can support AI processing on a piece of hardware in a vehicle, drone or machinery, and can collect and process data from smart devices; and operator network edge, with an AI stack/platform to host applications and services, which may be located at a micro data center in a radio tower, edge router, base station or internet gateway.
"One of the challenges this new networking paradigm creates stems from the fact that the edge of the network is consistently shifting and moving," stated Caroline Chan, VP and GM, 5G Infrastructure Division, Network Platform Group, Intel, sponsor of the report.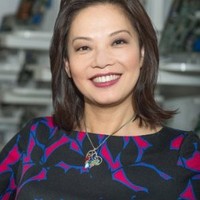 In a cloud/client architecture, the link between the centralized cloud and the client has become a bottleneck as more data is processed and network latency increases, causing too much of a time delay. Edge computing with AI has the potential to deliver lower latency for real-time services. Avoiding transmission of data to the cloud can result in "backhaul" cost savings as well. Operators are seen as having an opportunity to provide a platform for innovation and open edge services to partners and developers, to create applications supporting multiple customer segments and verticals.
Neurala's Brain Builder Now Optimized for Edge Learning
Seeing an opportunity for a development platform, Neurala Inc. of Boston recently announced that its Brain Building AI platform has been optimized for edge learning, which the company sees as useful for robots and other devices in manufacturing and visual inspection.
In an example, the company said Brain Builder can allow a deep neural network (DNN) to quickly be modified in order to recognize a new product coming out of a production line, to avoid needing to go back to a server to verify.
"Traditional approaches to training DNNs often fall short in deployment when the network encounters a new situation at the edge that it was not trained to classify," stated Massimiliano Versace, co-founder and CEO of Neurala, in a press release. "That's why Neurala has been developing our Brain Builder SDK, which enables users to continue training and tweaking a DNN even after initial training."
The latest Brain Builder SDK debuted as a partner of Bosch ConnectedExperience (BCX), Europe's largest Internet of Things (IoT) hackathon, which took place in February at the 2020 Bosch ConnectedWorld (BCW) in Berlin. More than 700 developers used Bosch IoT Suite services and tools including the Brain Builder SDK to create prototypes of IoT systems. They worked with devices including cameras and sensors in cars, robots, and more, according to an account in Robotics Business Review.
"There's a great need for edge computing on smart devices, phones, or in manufacturing and automation. Data processing needs to happen locally," stated David Glasser, VP of customer success at Neurala. "That's why we're focusing on edge AI. A lot of people are looking only at the analysis, but Neurala can do training at the edge as well."
Neurala's Lifelong-Deep Neural Network is said to allow AI systems to train with less data, speeding development and producing applications that require less processing.
Neurala partnered with Bosch to deploy intelligence at the edge for security cameras, and with drone operations company AviSight to run its AI during inspections of electrical infrastructure. The drone can point to defects or broken components in real time, using a processor located in a field unit.
"Neurala's technology is the backbone of our Live Look Fault Vision software platform," stated J.B. Bernstein, CEO at AviSight, when the Neurala partnership was announced in January. "The speed and accuracy with which Neurala's AI learns enables us to identify more faults for our critical infrastructure clients before they cause damage to property and injuries to people." He said the system has been deployed in several customer engagements with "tremendous results," adding, "There's no way to underestimate the long-term impact this will have on inspection safety as well as reductions to these companies' environmental footprints."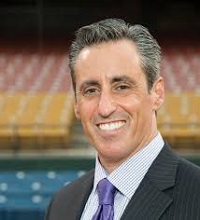 AviSight's systems aim to manage the entire data collection, curation, and processing workflow in unmanned industrial inspections, increasing safety and allowing a shift from reactive to preventive maintenance.
AI at the edge is also being fielded by Volvo Trucks, which deploys telematics and remote diagnostic systems in newer vehicles. On board computers detect abnormal parameters and trigger trouble codes. These are streamed to Volvo's Uptime Center, which can coordinate responses with relevant parties such as repair shops, dealers, and customer service agents, according to an account in IoT World Today.
"Volvo is progressing down what is quickly becoming a common maturity model related to edge analytics, AI, and machine learning," stated Bill Roberts, IoT director at SAS. A reasonable next step would be to enable the edge computing capability on trucks to determine which fault data is actionable, he suggested.
Finally, a new term has been coined in this regard. AI and IoT combines creates AIoT, suggested Priya Dialani, writer and entrepreneur, in a recent article in Analytics Insight entitled "IoT and AI at the Edge Creating Artificial Intelligence of Things."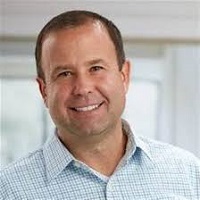 Intelligence is likely to be extended to smart car sensors, consumer and business robots, drone and surveillance cameras. Edge computing is also likely to improve processing of PCs, tablets and smartphones. She quoted research from Tractica projecting that AI edge device shipments will increase from 161.4 million units in 2018 to 2.6 billion units worldwide annually by 2025.
Read the source articles and reports at Strategy Analytics, Robotics Business Review, Neurala Inc., AviSight, IoT World Today and  Analytics Insight.