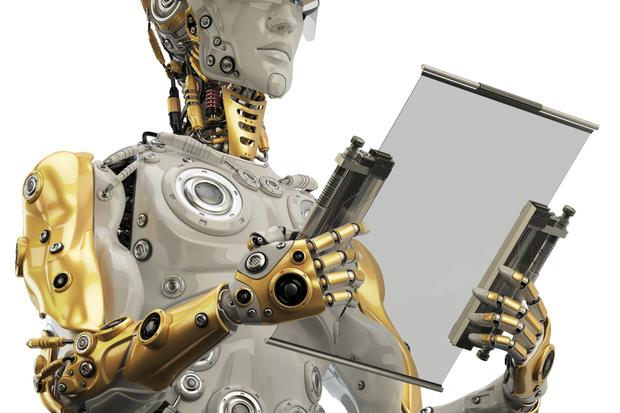 Sure, robots and intelligent machines are likely to replace jobs in the not so distant future.
The situation, though, isn't as dire as some would have you believe, according to Tom Davenport, co-author of Only Humans Need Apply: Winners and Losers in the Age of Smart Machines. The book is due out in May.
Instead of stealing humans' jobs , artificial intelligent systems and robotics will help many people do their jobs better.
There have been a lot of worried headlines and panicky warnings that robots are coming to take everyone's jobs.
The robot uprising, some predict, may end with machine overlords but could begin with robots taking over as asfirefighters, mail carriers, hotel concierges, fast food cooks and taxi drivers.
Last November, the chief economist at the Bank of Englandwarned that robots could take over 50% of jobs in both U.S. and British workforces over the next two decades. That would mean the loss of roughly 80 million American and 15 million British jobs.
"We have a new generation of technologies and we need to work with them if we're going to be productive and effective," Davenport said in an interview. "I think that in many cases, we'll be working with these machines as colleagues… I think the people who prosper will be the ones who like working with machines."