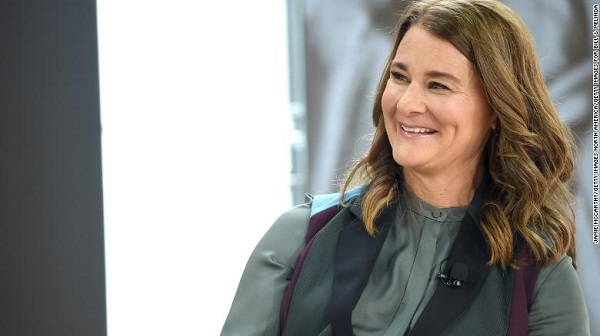 While Silicon Valley has made some strides in creating opportunities and more inclusive workplaces for women, Melinda Gates believes there's still work to be done.
"If you talk with women and men in Silicon Valley, some companies have changed, but quite a few still haven't," the co-founder of the Bill & Melinda Gates Foundation tells CNN's Poppy Harlow during a Boss Files interview. "And, what I know to be true is that we need more pathways for women into technology."
Having a bad reputation for supporting women in the workplace can be costly for a company.
"Now what I'm seeing is that when women graduate college, they'll have about four or five job offers from the tech companies, and I am hearing young women say, 'I don't want to go to those three tech companies because they are abrasive. I want to go to the ones that are supportive of women and more collaborative," she said.
Gates knows what it's like to be the only female in a room.
While she was at Duke University, there were very few women studying computer science. "I got used to coding with teams of guys. I got used to even running coding teams of guys at college."
So when she started at Microsoft (MSFT), it wasn't unusual that she was surrounded by men. Her job was exciting and challenging, but something still didn't feel quite right.
"It wasn't the work or the opportunities; they were awesome," Gates writes in her recently released book "The Moment of Lift." "It was the culture. It was just so brash, so argumentative and competitive, with people fighting to the end on every point they were making and every piece of data they were debating."
So she started to think about her options.
"I thought about quitting after two years. I thought strongly about quitting," Gates said.
That's when she decided to take a different approach to how she worked. "I thought, 'Well, I'll just give it a try. I'll try and be myself for a first.' I didn't think it would work.
But it did.
Read the source article in CNN Business.