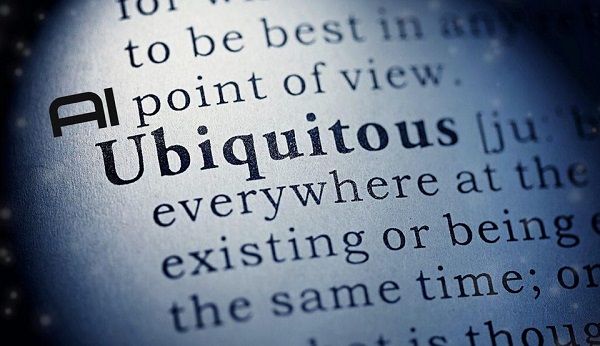 By Stephen Ibaraki , Managing General Partner of REDDS Capital
The 128 most ethical companies for 2019 were announced this week from the Ethisphere Institute. The timing is fortuitous with the upcoming AI for Good, which I founded, global artificial intelligence dialogue including accountability, responsibility, transparency, fairness, equity and ethics.
Increasingly contributing positively to society and driving positive change are a growing discourse around the world and hitting all sectors and disruptive technologies such as Artificial Intelligence (AI).
As a practical matter, there are guidelines immediately usable such as the ACM Code of Ethics updated in 2018 and the Seven Principles to Foster Algorithmic Transparency and Accountability.
With more than $20 Trillion USD wealth transfer from baby boomers to millennials, and their focus on the environment and social impact, this trend will accelerate. Business is aware and and taking the lead in this movement of advancing the human condition in a responsible and ethical manner. Values-based leadership, diversity, inclusion, investment and long-term commitment are the multi-stakeholder commitments going forward.
"Today employees, consumers and stakeholders value companies that show both a commitment to business integrity, and also have the organizational humility to never stop seeking improvement. The World's Most Ethical Companies honorees understand that this approach has a profound impact on communities and is the foundation for broader success and profitability," said Ethisphere CEO, Timothy Erblich. "We congratulate all honorees for making our world a better place by blending profit and purpose in a meaningful way."
The awardees spanned 21 countries and 50 industries. Referred to as the Ethics Premium, stock prices of publicly traded honorees indicate that the World's Most Ethical Companies outperform the large-cap sector over five years by 14.4 percent and over three years by 10.5 percent.
Notable are first-time country awardees such as DTGO from Thailand who believe in shaping the world to be a better place and are the most innovative horizontally and vertically integrated corporation in their sector. Their work aligns very closely with the United Nations 17 Sustainable Development Goals.
Stephen Ibaraki , Chairman and Managing General Partner of REDDS Capital, is the founder of the ITU XPRIZE ACM AI for Good Global Summit organized by the International Telecommunications Union (ITU) in partnership with the XPRIZE Foundation. 
Read the source article in Forbes.