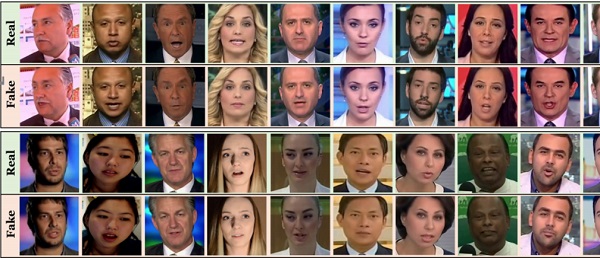 By Konrad Budek and Arkadiusz Nowaczynski of deepsense.ai
Earlier this year, deepsense.ai highlighted AI morality and transparency as one of 2019's dominant AI trends. Incidents in the month of May bore out our thesis, especially as it relates to potential misuse and malicious intent.  At the same time, though, AI provides unique chances to support entertainment and education, as well as deliver new business cases.
A bigger version of GPT-2 released to the public
Open-AI has recently shown the GPT-2 model has set a new gold standard for natural language processing. Following the acclaimed success of the model, OpenAI opted not to make it public due to the risk of malicious usage, particularly to produce spam and fake news at no cost.
This sparked an uproar. The industry good practice is to release AI research work as open-source software, so other researchers can push the boundaries further without having to repeat all the work done earlier from scratch. In other words – OpenAI threw up a major hurdle to NLP-model development by keeping GPT-2 under wraps.
To support the scientific side of the equation while reducing the malicious threat, OpenAI releases some smaller-scale models to the public. The model it recently released operates on 345M parameters, while the best original model consists of 1.5B parameters. Every parameter can be seen as a virtual neuron inside a neural network, so OpenAI is basically reducing the brain it designed.
The original network was released to OpenAI partners currently working on malice-proofing the system. The first independent applications of the downscaled network are already available at talktotransformer.com and onionbot headline generator.
Why does it matter?
OpenAI is currently facing a difficult choice between supporting the global development of AI and the fear of losing control over dangerous technology. In a world facing a potential avalanche of fake news and social media being used to perpetuate propaganda, building a system that writes coherent and convincing texts is undoubtedly dangerous. This case allows one to see all the AI-related issues in a nutshell, including the technology's amazing potential, the real threat of misuse or malicious intent. So the case may serve as a precedent for future cases.
Talking Heads Unleashed
A group of scientists working for Samsung's AI Center in Moscow and Skolkovo Institute of Science and Technology designed a model that can produce a convincing video of a talking head from a single image, such as a passport photo or even a painting.
The model renders with consistency both the background and the head's behavior. Most impressively, the model builds a convincing video of a talking head from even a single image of the frame.
The solution is searching for a similar face that was analyzed and extracts facial features including a nose, chin, mouth and eyes. The movement of those features is then applied on the image, as shown in the video.
The results are undoubtedly impressive.
Why does it matter?
Yet another AI ethics-related issue, the talking-head technology poses the threat of deepfakes, images that show a person making statements that he or she would never make. This raises obvious questions about the malicious ways such technology could be used.
AI has also proved itself useful in promoting art. By leveraging this technology it is possible to deliver the talking head of Girl with a Pearl Earring or the Mona Lisa telling visitors from screens about a painting's historical context – a great way to put more fun in art lessons for kids.
Again, AI can be used for both good and evil ends. The ethics are up to the wielder of this double-edged sword.
Konrad Budek is a communication specialist and Arkadiusz Nowaczynski is a senior data scientist at deepsense.ai, based in Warsaw, Poland.
Read the source blog post a deepsense.ai.