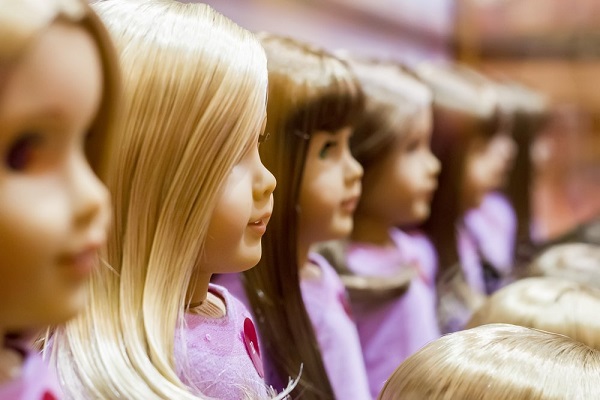 Tinder users have many motives for uploading their likeness to the dating app. But contributing a facial biometric to a downloadable data set for training convolutional neural networks probably wasn't top of their list when they signed up to swipe.
A user of Kaggle, a platform for machine learning and data science competitions which was recently acquired by Google, has uploaded a facial data set he says was created by exploiting Tinder's API to scrape 40,000 profile photos from Bay Area users of the dating app — 20,000 apiece from profiles of each gender.
The data set, called People of Tinder, consists of six downloadable zip files, with four containing around 10,000 profile photos each and two files with sample sets of around 500 images per gender.
Some users have had multiple photos scraped from their profiles, so there is likely a lot fewer than 40,000 Tinder users represented here.
The creator of the data set, Stuart Colianni, has released it under a CC0: Public Domain License and also uploaded his scraper script to GitHub.
He describes it as a "simple script to scrape Tinder profile photos for the purpose of creating a facial dataset," saying his inspiration for creating the scraper was disappointment working with other facial data sets. He also describes Tinder as offering "near unlimited access to create a facial data set" and says scraping the app offers "an extremely efficient way to collect such data."
"I have often been disappointed," he writes of other facial data sets. "The datasets tend to be extremely strict in their structure, and are usually too small. Tinder gives you access to thousands of people within miles of you. Why not leverage Tinder to build a better, larger facial dataset?"
Why not — except, perhaps, the privacy of thousands of individuals whose facial biometrics you're dumping online in a mass repository for public repurposing, entirely without their say-so.
Glancing through a few of the images from one of the downloadable files they certainly look like the sort of quasi-intimate photos people use for profiles on Tinder (or indeed, for other online social apps) — with a mix of selfies, friend group shots and random stuff like photos of cute animals or memes. It's by no means a flawless data set if it's just faces you're looking for.
Read the source article at TechCrunch.